Public Libraries Promote Health
Mantra Roy
/
19 August 2014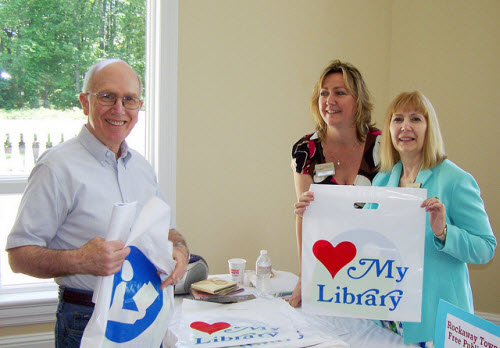 The recently published 2013 Digital Inclusion Survey Report reveals some key features about public libraries in USA and how they serve their communities. Funded by the IMLS (Institute of Museum and Library Services) and conducted by the American Library Association (ALA), the Information Policy & Access Center (iPAC) at the University of Maryland, and the International City/County Management Association (ICMA), the survey draws attention to 4 different aspects of digital inclusion.
These areas of research include:
1) Public access technology infrastructure resources and capacity: This section seeks responses to questions such as how many public access workstations exist in a library and how good is broadband connectivity in a library.
2) Digital content, services, and accessibility aka Library Programs, Events, and Information Sessions: This section assesses the kind and number of programs and services libraries offer in the areas of civic engagement, health and wellness, education, and workforce/employment.
3) Digital literacy and Training: This section examines training sessions or classes offered by libraries for technological training of patrons as well as languages in which instruction is offered.
4) Future Opportunities and Directions: This section notes the trends and future possibilities that libraries can engage with in order to develop more digitally inclusive communities.
The good news is that several services, such as those with education and learning and technology training focus, are offered by 99.5% and 98% of public libraries, respectively, across the nation.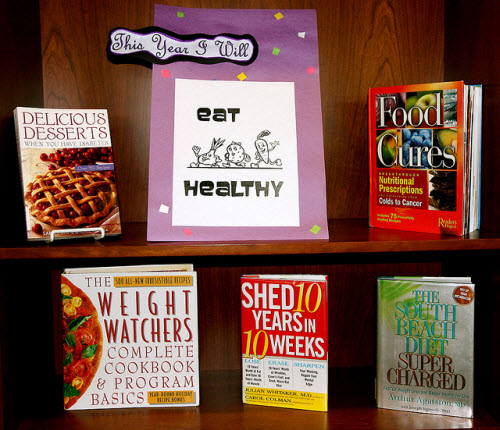 Similarly, 95% of all libraries provide services and resources to address the needs of workforce and employment seeking patrons. Read WebJunction's article on the 56 things we as libraries and librarians can do to further help our workforce patrons.
Health literacy and awareness are also important information needs, and libraries provide clear contributions in this space. According to the report, "Over half (55.9%) of libraries offer programs that promote the development of healthy lifestyles." While urban, suburban and rural communities report their delivery of these services at different rates, partnerships between public libraries and local community health and wellness resources are excellent opportunities to address this complex need in a trusted environment.
As a comprehensive starting point for how to navigate this important field essential for all communities, please visit WebJunction's Health Happens in Libraries program. It offers various resources, including guides, webinars, news about library programs being offered nationwide, among others. 
The importance of health literacy cannot be overstated. It allows people to collect and understand health-related information in order to make critical decisions pertaining to their own health. Health literacy also allows people to navigate the healthcare system better, to provide health history to healthcare providers, to conduct self-care, and to understand concepts of risk and probability.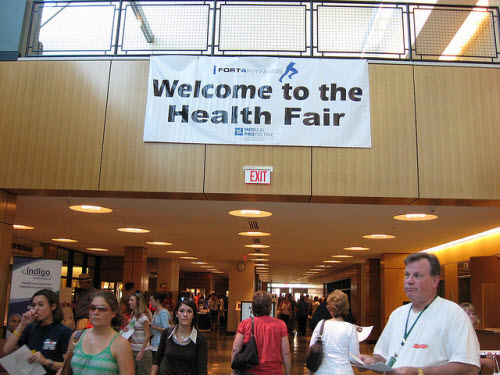 Since health-related information can be technically challenging in terms of medical literature and scientific advances, it is obvious that the general public will not have access to such information in lay terms. This is where libraries step in and offer accessible awareness and health literacy programs such as informative sessions on the Affordable Care Act.
If you want to learn further about how you and your library can use your existing technological infrastructure to offer eHealth services, including resources for patrons to search health-related information, please visit WebJunction's Health Happens in Libraries area.
It must be noted, however, that the Survey results stem from the FY2011 Public Library Survey data file made available to the research team by IMLS. So, the most recent developments have not been accounted for. A neat tool available with the survey is an Interactive Map in which you can select any geographic area in the US map to view the community's profile, including information such as obesity rate, percentage of uninsured, and education levels.
Ultimately, the survey celebrates several achievements of public libraries and highlights the services and programs that we can continue to build to serve our communities better and enhance our institution's critical role in community.