Strike While the Iron is Hot
Innovative Ways to Put Your Library in the Center of Your Community
Jennifer Pearson
/
27 February 2014
Do you want to better know what your community wants and needs? How you can help fill community voids? How you can become a creative catalyst in your community? And most of all how you ensure that community members see your library as a vital community hub? Well if your answer is "yes" to any or all of these questions then read on my friend.
Mary Lou Carolan, the Director of Walkill Public Library in New York, knows a thing or two about marketing and advocating for her library. She has made it a focus of her job to get out into the community and tell the library's story. She calls it the "inside outside approach." Instead of looking at the library from within the library, Mary Lou encourages us to look at the library from the perspective of the community.
In the webinar, The Iron is Hot: Libraries as Innovative & Creative Community Catalysts, Mary Lou takes us through some of her tried and true ways to put the library at the center of the community. She encourages us to tell our stories and create our own futures so our communities understand that 21st century libraries are vibrant, active community centers that contribute to local development.
Some of the innovative ideas that Mary Lou employs are:
Encouraging library patrons to explore the community. Mary Lou did this by creating a scavenger hunt with Ike the dog (a giant poster of a dog sent by the State Library to promote summer reading) that placed Ike at a different business every week. People found Ike and in the process found new local businesses to support. This was so successful that the local ice cream stand wanted to keep Ike all summer.


Taking the library outside. Mary Lou is very interested in placemaking. Out of her interest and study of placemaking, Mary Lou decided to use the large lawn in front of the library as a public space. She put out lawn chairs and picnic tables and encouraged people enjoy the lawn. She also held many programs on the lawn. By doing this she was able to draw attention to the library as a public space.


Partnering with local schools to support and supplement their initiatives including Common Core, arts programming, and having her librarians help when the local elementary school lost their media specialist.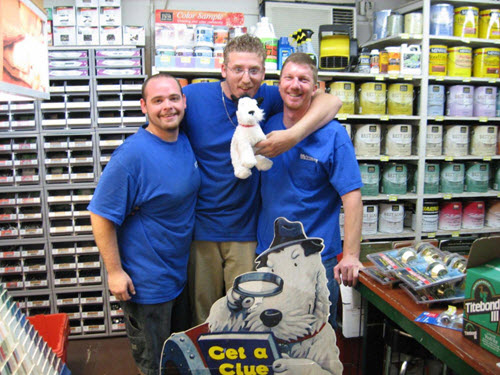 Mary Lou gave us many practical tips that every library can employ to extend their reach in the community.
Stories are what we do best. Figure out what yours are and tell them.
Get out into your community and let them know what you are doing. Let them know that their tax dollars are supporting a diverse and impactful organization.
Empower your staff. If you have staff members who excel in relationship building, get them off the desk and out into the community.
Look for outside resources to help you achieve your goals. Whether that be skilled volunteers to help with programming or businesses to underwrite them.
Meet community needs. Look for the voids that need to be filled. Figure out which ones the library is equipped to fill and fill them.
Figure out what sets you apart from other organizations. Why should people choose to spend their time at the library?
Use the library's credibility as a trusted place to claim your value.
Meet people where they are. Get out and know your community.
In all, Mary Lou's advice can be summed up into this quote: "It matters little what you are doing if no one knows you are doing it."
Taking Mary Lou's "can-do" attitude forward and localizing it for your own community can put you on the path to determining your library's own bright future. To see slides, links, and to watch the webinar, check out the webinar archive page.