Spark Your Project: Tech Tools for Libraries
Jenny Powell
/
30 September 2014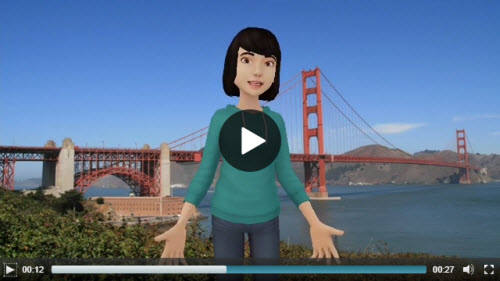 Tech tools have rapidly emerged to augment digital storytelling, intuitively edit photos and video clips, easily convert complex file formats, and aid team collaboration without a myriad of emails. So, how do you know which tools can effectively help your library staff engage with patrons while increasing digital literacy skills?
Tech-tamer Kieran Hixon, Technology and Digital Initiatives Consultant, Colorado State Library, and Board Member and Web Master, Association for Rural and Small Libraries (ARSL), has created a Tech Tools Ready Reference shelf to help determine which tools will best support your needs. In his recent WebJunction webinar, Taming Tech Tools for Libraries, Hixon points out that some tools do have pro levels with nominal fees, however most platforms are free and/or open source.
He compares the vast internet toolbox to his own experience of building a home and visiting the hardware store. "Either I want to touch and play with every tool there is and just imagine the awesomeness that I could build with that tool, or I'm in the mood where I have a lot of stuff to do and I am totally feeling overwhelmed, so I'll grab the replacement blade for the saw and just get out."
Hixon organized his top picks into functional categories to help libraries marry their needs to the appropriate online toolboxes, some of which also offer downloadable applications supporting animation and movies, digital storytelling, pictures and graphics, project management, and file conversion and saving.
Animation and Movies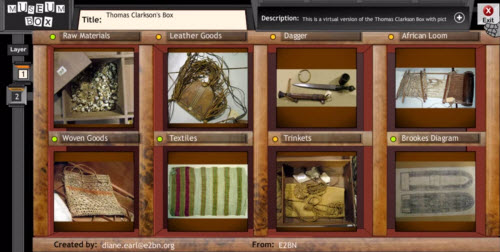 According to Hixon, Animoto is like a 'slide show on steroids' and will allow users to amplify their pictures and movie clips while creating special effects.
Go Animate will guide you in selecting characters, recording your own voice or opting for a computer-generated vocal overlay to create a cartoon movie, while Tellagami, a mobile app will create similar outputs.
Pow Toon delivers an animated movie nearly mirroring Tellegami's functionality and Go Animate embodies a common craft feel with characters resembling paper.
If you require a lecture-like delivery, try Voki, Hixon's preferred tool enabling the selection of a background and options for customizable faces similar to avatars --- complete with eyeballs that follow the cursor when making a live presentation. Hixon shared that recently a library in the process of a building expansion employed Voki to narrate a construction tour, exemplifying a more personal feel than posting static photos on their website. Other uses for Voki might include virtually introducing your staff during a presentation to the Rotary or Kiwanis, or posting an engaging video of a conversation between a dog and cat explaining the policy regarding lost library books. While some tools may persuade the delivery to be more casual, the messaging can remain purposeful.
Digital Storytelling

"Libraries are all about stories in different formats" he explains, and names useful tools for all ages to describe events, complete educational assignments, create magical pop-up books, or produce an e-pub. Museum Box provides virtual cubes to build an argument, capture historical periods or provide event descriptions and combine essays, photos, and audio overlays into one subject. Storytelling approaches include Storybird, Inanimate Alice, used with Snappy, and My Story Maker.
Storybird allows the user to create an artful e-book by selecting pre-loaded pictures and placing words next to them. While the final project is reviewed online for appropriate language, the file cannot be downloaded as a final book project, however the link may be embedded and shared, and the story printed. In instances of pairing seniors with children, Hixon notes that Storybird is really an essential tool to teach digital literacy while sparking excitement. Lark is Storybird's first IOS app devoted entirely to poetry and should be available later this year.
Teens can benefit from the creation of just-for-fun or school-focused projects using Inanimate Alice as an adventurous story line model and Snappy as a tool for building visual stories.
Pictures and Graphics

The array of tools specific to arranging and sharing pictures and graphics is extensive and Hixon narrows recommendations to Big Huge Labs, Pixlr, PhotoPeach or Cluster to help you stay organized.
Cluster is a mobile app allowing the creation of a private space in which to share photos. It isn't public like Instagram, Flickr or Pinterest, and allows only people you invite to join your cluster which is preferable for families and small organizations.
PhotoPeach is a rich slideshow supporting background music, captions and comments to help elaborate on your story.
The Pixlr photo editor program offers the ability to efficiently crop, rotate and fine-tune a photo while adding overlays and desired effects to pictures.
Big Huge Labs, one of Hixon's chief photo programs supports the creation of unique items including puzzles, cubes with folding instructions, motivational posters, and flash cards. Libraries may benefit most from this easy-to-use program by fashioning summer reading prizes, awards, eye-catching displays, bookmarks, event flyers and even trading cards of staff members or patrons.
File Conversion
To serve those who come to libraries in search of converting files and seeking avenues to extract old file formats, Hixon also provides a list of file conversion and saving applications.
Zamzar is a basic application requiring the user to upload the file and in return, emails the converted file in a preferred format to you.
The Audio Online Converter in Hixon's opinion is 'better than Zamzar' however only works for an audio format.
Save Media enables downloading and capturing streaming media such as Youtube files that can be embedded into presentations.
Google Drive allows cloud storage to any internet-capable computer and is suitable for a group to collaborate on one document.
Dropbox, while similar to Google Drive, can also run apps such as Pancake IO within the tool and is an easy way to create a public link within a document.
Project Management

On the topic of project management tools, Hixon notes "This is kind of tricky because I think the biggest thing about using any kind of PM tool at all, is learning to integrate it in your every day process. It can be the most wonderful tool in the word, and if you don't use it, it doesn't really work." He encourages the use of Trello, which strengthens organizational skills without a stack of sticky notes or spreadsheets and arranges index-like cards posted to a virtual whiteboard which can be viewed individually or shared via a workgroup.
Asana is also helpful in a group setting and merges conversations and tasks without the use of email.
ClockingIT will efficiently track volunteer tasks and time spent working on them, and provides multiple ways to communicate within the team.
LeanKit is a flexible platform allowing instant status updates to be shared team-wide.
Miscellaneous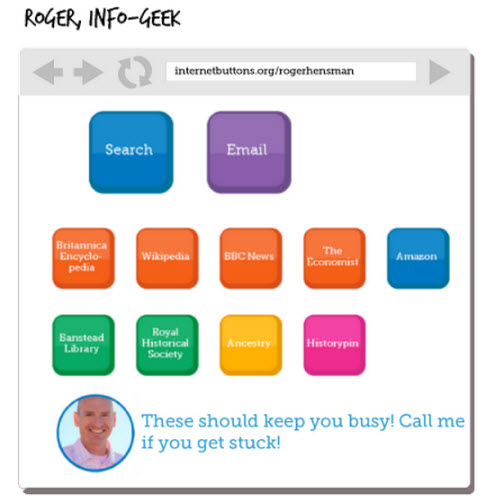 If tasking and project management workflows are overwhelming to you or your patrons, there are several simple tools that fall into Hixon's 'miscellaneous category' that can help with time management. Why not investigate plugging Timetoast or Internet Buttons into your technical toolbox?
Timetoast is a simple mechanism which builds a linear timeline and shows correlation among words, video and pictures.
The Internet Buttons tool allows the user to access a personalized framework of pre-set buttons accessed from any computer and simplifies the url route back to the pages you wish to visit. This is also a safety net for someone who is learning to navigate the internet. One of Hixon's biggest tool tips is to create powerful connections using up to 132 channels with one simple statement by using If This Then That (IFTTT). Pronounced like 'gift' without the 'g', IFTTT searches for triggers and applies actions to them. For example, if anyone posts to the library's Facebook page, the tool can be set to automatically send the poster a special message. Or, if your LinkedIn account receives a notification, the tool can trigger this action to collect those messages in an informative spreadsheet . Hixon notes this handy tool can automate activities you may already be handling individually and can serve as a collective timesaver.
Spark Your Project
Given the vast assortment of online tools to support projects and functional elements, one must contemplate "does the project make you find the tool, or does the tool spark your project?"
Check out the complete Taming Tech Tools for Libraries webinar hosted by WebJunction in collaboration with ARSL. For a description of each tool and suggestions for use, check out Kieran's Tech Tools Ready Reference guide.
Contact Kieran Hixon at Kieran@coloradovirtuallibrary.org