Something for Everyone
How Crowdsourcing Creates Community, Preserves Knowledge, and Promotes Discovery
Liz Morris
/
04 November 2014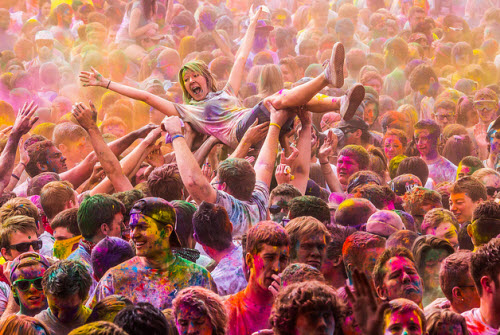 The siren song of the Internet is difficult to ignore. Whether you consider yourself an active netizen or a casual visitor to the World Wide Web, you've likely observed that the amount of rich, educational resources is equaled, if not surpassed, by the sheer amount of very-pleasant-though-not-particularly-informative distractions. (Admittedly, my days would be a little less bright without Kittenwar.) Crowdsourcing is an emergent online activity that leverages the inherent possibility of the Internet to educate and entertain; to embrace individual perspectives and advance common understanding; and to foster inclusive communities that preserve knowledge and promote discovery.
OCLC recently had the opportunity to host a webinar for Crowdsourcing Consortium for Libraries and Archives (CCLA) on the fundamentals of crowdsourcing, along with case studies of crowdsourcing in action at the New York Public Library and Zooniverse. Supported by the Institute of Museum and Library Services, the goal of CCLA is to create a forum that enables all interested stakeholders to join a national conversation about the most pressing needs and challenges regarding the development and deployment of crowdsourcing technologies in the cultural heritage domain. The full archive for CCLA's recent presentation on Crowdsourcing 101: Fundamentals and Case Studies is available for free viewing at WebJunction.org.
Creating Community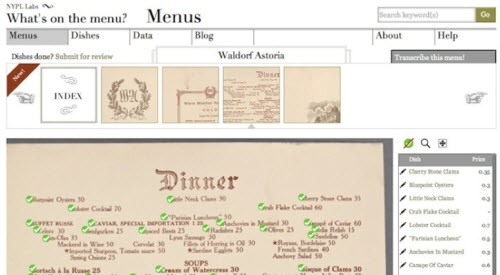 Crowdsourcing activities are rooted in a common purpose and shared goal. Cultural heritage crowdsourcing, specifically, was described by presenter Mia Ridge from The Open University and Association for Computers and the Humanities as "asking the public to undertake meaningful tasks related to cultural heritage collections in an environment where the activities and/or goals provide inherent rewards for participations.
The project should contribute to a shared, significant goal or research interest." This definition applies to crowdsourcing endeavors beyond cultural heritage, and, at its core, builds from and across many types of individual motivations for engagement, while fostering a sense of meaningful communal participation. In her presentation, Mia discusses many facets of user motivation and relevant design tips, and introduces Metadatagames as one of many excellent examples of this type of engaging and informative crowdsource community.
Preserving Knowledge and Promoting Discovery
In addition to engaging users in new ways, crowdsourcing opportunities supported by libraries and museums help enhance discoverability of resources, leverage diverse expert perspectives, and make meaningful use of digital collections and resources. The Building Inspector project at New York Public Library, presented by NYPL's Ben Vershbow, is an engaging, task-oriented platform for users to contribute to the library's efforts to harvest robust details from historical maps that can capture dynamic and useful data, as well as organize that data to support new lines of inquiry.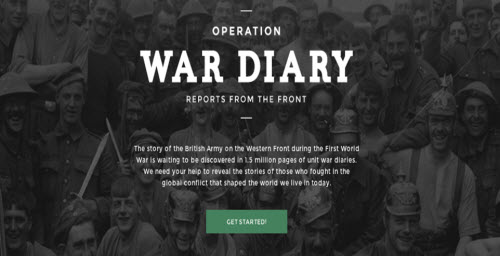 Victoria Van Hyning with Zooniverse shared details on Operation War Diary, an ambitious crowdsourcing endeavor that, among other goals to capture and preserve experiences of individuals in the First World War, will support academics with multi-faceted and accurate data points to help them explore in new ways how the war was fought and its impact on the course of history. The "citizen science" websites supported by Zooniverse expand across multiple domains, including space, climate, humanities, nature, and biology. Both Ben and Victoria emphasized the value of diverse perspective and contributions to these crowdsource environments, and the innovative quality control parameters that are established to promote accuracy of outputs.
Join the Conversation
Whether you are new to crowdsourcing activities or already entrenched in crowdsourcing's potential as a form of participatory learning, research, and practice, you are invited to remain a part of this important conversation by visiting and participating in the CCLA's Crowd Consortium site, or by following their work on Twitter @crowdconsortium. After all, there is truly something for everyone in our boundless information universe.