Social Media and Libraries Webinar Series
WebJunction and TechSoup for Libraries
/
13 September 2017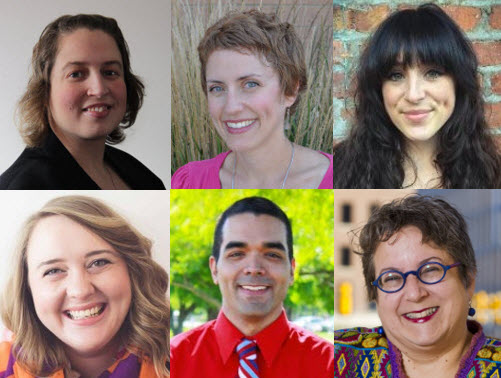 Harness the power of social media to develop and optimize your library's marketing program with a free, three-part webinar series. Recordings are now available for the Social Media and Libraries Webinar Series, hosted in collaboration by WebJunction and TechSoup for Libraries. We'll help you build a social media strategy, including how to select platforms that work with different types of library content to create brand awareness, increase traffic, and meet community goals. This series highlights social media best practices to keep patrons and library staff engaged, develop measurable goals, and cultivate new readers and learners in your community.
Take advantage of this learning opportunity and consider inviting other members of your team to join you in viewing the series recordings. We have provided a robust learner guide for the series with activities, questions for discussion, and ideas to implement, to help you turn your learning into action!
See also the Social Media and Libraries Survey Summary, with results from the survey open throughout the 3-month series, with 486 submitted responses, providing valuable information about libraries and their use of social media.

Social media has the potential to increase community engagement with new and existing library patrons. Join us to learn how libraries can effectively use social media tools, even with limited staff and time. Learn how to identify the appropriate social media platforms to market library services and events, and how to integrate best social media practices in your library's marketing plan. We'll help you build a foundation for your social media strategy and provide practical ideas and tactics for immediate use in your library.
Presented by: Jessica Bacon, Executive Editor and Founder, The 5 Minute Librarian; and Amy Hitchner, Collaborative Programming Coordinator, Colorado State Library
Now that you are using social media to engage with your community, how do you know if it's working? If you don't know where to start when planning your social media metrics, join us to learn the best methods to measure your library's social media outcomes. During this event, you will learn how to establish measurable goals, identify key performance indicators (KPIs), and evaluate your social media results.
Presented by: Molly Bacon, Social Media Manager, TechSoup for Libraries; and Cherise Mead, Librarian III, Marketing Team Lead, Mesa Public Library (AZ)
Learn how to take the next steps toward amplifying your library's social media program. During this third webinar in our social media series, we'll discuss best practices in growing your library's social media program and managing user engagement. You'll learn tips on assessing your library's audience based on their preferred platforms and ideas for converting your in-person library community into an online community.
Presented by: Lisa Bunker, Social Media Librarian, Pima County Public Library (AZ); and Cesar Garza, Reference Librarian, Chair Social Media Team, Austin Public Library (TX)
Image from top left, clockwise: Jess Bacon, Amy Hitchner, Molly Bacon, Cherise Mead, Cesar Garza, and Lisa Bunker