Rural and Small Libraries Conference: ARSL 2014 Recap
Jennifer Peterson
/
29 September 2014
What could be better than the best library conference in your own backyard? How about working for an organization that helps sponsor that conference (thank you OCLC), and allows you to present, learn, and network with nearly 400 other people who love rural and small libraries! Three of us from the WebJunction team attended the 2014 Association for Rural & Small Libraries annual conference in Tacoma and we're thrilled to provide you with a recap of this fabulous conference.
Three-library Tour
After our short commute, we joined a tour of three local libraries showcasing new construction and a remodel. We began at the Fife branch of the Pierce County Library where modular construction techniques were put into play to build a green library in 8 months, from start to finish. And as the only library in the system arranging the collection using BISAC, they've received great feedback from both staff and patrons since they opened in December of 2011.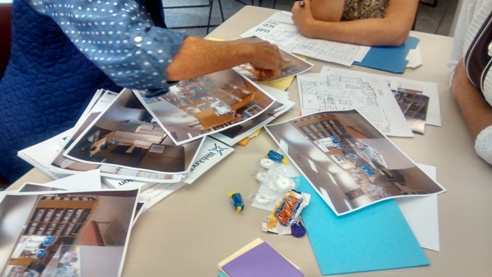 The next library on the tour was the 320th branch of the King County Library in Federal Way. Opened in 2013 this branch library includes many state-of-the-art features such as flexible shelving, touch screen media stations that let patrons sample ebooks, and a multi-purpose space that can be used as meeting room, study room, or opened up to the whole library. The last stop on the tour was the remodeled and restored Northwest Room, located downtown in the main branch of Tacoma Public Library, in the original 1903 Carnegie Library wing.
Rooms that Rock Preconference
The morning tour was a perfect precursor to our preconference that afternoon, Rooms that Rock: Practical Tips for Library Space Planning. Building on the success of a grant project made possible by the Paul G. Allen Family Foundation, the WebJunction team engaged a fantastic group of library staff from around the country in a highly interactive workshop focused on transforming their library spaces. The group explored simple and inexpensive strategies for making spaces more flexible, by selecting movable furnishings, reducing collections, and deliberate placement of data and electrical connections. Building in mechanisms for community engagement before, during, and after space transformation, helps to reinforce the changing role of libraries in our communities. You can access all the session materials here.  
Conference Events
That evening, conference-goers gathered at the Washington State History Museum for the opening reception, connecting and reconnecting with new and old friends, with delicious hors d'oeuvres and a performance by the Jet City Chorus. The wonderful conference menu continued with breakfast in the morning and the first keynote, Uniquely Connected: Expanding community in 21st century libraries, presented by Karen Archer Perry who outlined what she sees are the four major librarian superpowers: Trust, Knowledge, Technology, and Place.

In addition to four more keynotes, and a welcome from Kim Wyman, Washington Secretary of State, the conference provided 40 breakout sessions and 6 preconferences. Here are some ways to explore further:
Megan Vizzini from Boopsie shared ARSL 2014: A Visual Recap (thanks to ALL the vendors who were at the conference!)

Jamie Matczak live blogged a number of sessions on Nic Bits, where she posts for the Nicolet Federated Library System
Notes from four sessions are shared by Brian Hulsey on his blog, Strange Dichotomy

Janelle Mercer posted notes for a number of sessions to Janellegant's Blog
Thanks to these folks for sharing notes, and to all for the great tweets posted throughout the conference.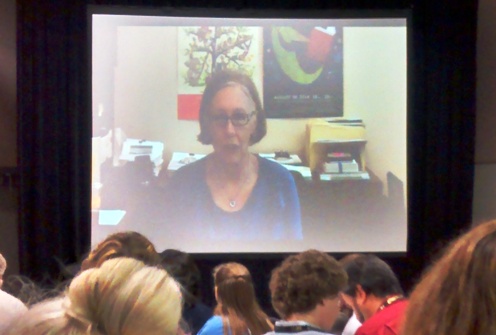 On Friday morning, Susan Hildreth from IMLS brought a video greeting highlighting the ways in which federal efforts are supporting small and rural libraries. Congratulations to ARSL's board for ensuring that these libraries are well represented by the association at a national level, as also highlighted in ARSL's 2014 Annual Report. With growing membership and plans for annual conference sites through 2019, ARSL brings us not only one of the best library conferences around, but ensures that library staff from small and rural libraries can remain represented and connected to members, resources, and learning,