Public Libraries in Times of Need: Ferguson and Beyond
Mantra Roy
/
27 August 2014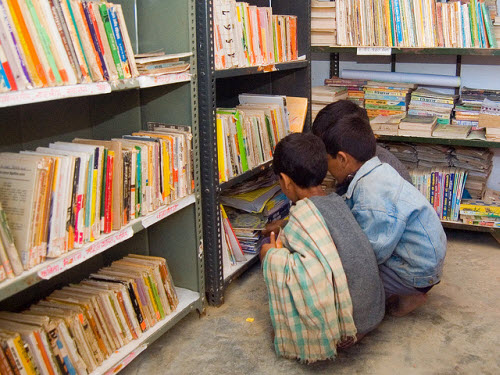 The Ferguson Public Library in Missouri has become a refuge for its community which has been torn apart by the recent race-based conflict. While school has been out, the library has stepped up and offered classes led by school teachers, allowing children to feel secure in their world of learning and lessons. Adults have been able to find their bearings in the library at a time marked by protests between police and the community they're charged to protect.
More than 5,000 miles away, in Ukraine, public libraries continue to offer a refuge in a war-torn nation. Libraries still operating in the rebel stronghold of the East offer specialized services to IDPs (Internally Displaced People). These services, such as Skype, help community members keep in touch with family and friends who have fled the conflict zone. Library services help them send scanned identity documents to family members who now live elsewhere as well as find information about life outside the zone. Some libraries have converted their basement storage spaces into bomb shelters to protect civilians. Libraries in other parts of Ukraine provide different types of services, including an information center for IDPs from Crimea, Donetsk, and Luhansk oblasts. In addition to Skype services to keep in touch with family and friends still living in the conflict zone, libraries offer services to find homes, jobs, and schools for the evacuees.
These recent examples illustrate the integral role public libraries play in society, especially in times of strife, insecurity, fear, and uncertainty. Beyond their traditional offerings, libraries often serve as lifelines for communities in conflict.

As a cultural icon, libraries have been destroyed as a mark of cultural erasure, as in the Iraq war, an event that horrified library lovers around the world. However, public libraries have continued to offer services in different eras and situations, often being used by ruling ideologies of the period and place. U.S. public libraries played a key role in Americanization of immigrants in the Progressive Era; libraries in Germany became centers of subversive thought which were subject to book-burning spectacles by Nazis in 1933. Lenin found libraries' role in transmission of knowledge as the best conduit for ideological transformation in a post-1918 revolutionary communist state.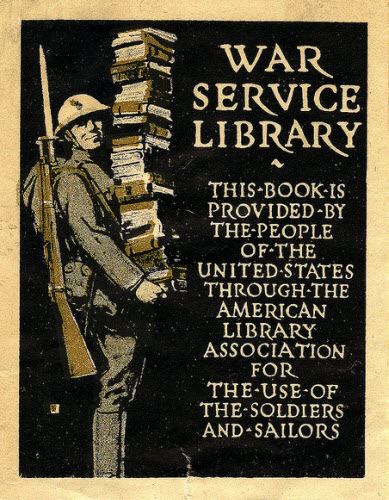 Questions about the role of libraries in times of war and conflict were raised during a Round Table seminar on Library History at the Graduate School of Library and Information Science at the University of Illinois in 2005. Almost a decade later, the questions raised continue to speak to times of conflict and social tension when cultural artifacts and human lives have been threatened by socio-political conflicts.
The questions included:
What role do libraries serve in giving access to and withholding information during different regimes in history?


What is the role of libraries as refuge and solace during times of conflict?


What are the needs to protect libraries and their collections as cultural memory?
While different historical periods in different locations bring their respective conflicts, tensions, and threats to humanity and society, it is humbling to observe how the library institution stands constant, as tall and strong as it can, to help its community members by offering refuge, sanctuary, and an avenue for hope.