Funding Opportunities, Resources Available from National Network of Libraries of Medicine
Bobbi Newman, National Network of Libraries of Medicine
/
18 January 2017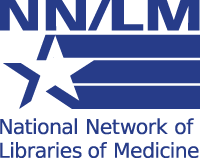 The National Network of Libraries of Medicine (NNLM) has a long history of working with libraries to connect the public to important health information.
In 1976, the National Library of Medicine (NLM) began to specifically develop relationships with state libraries to ensure access to researched-based health information for communities, and in 1998 NLM launched a project to understand better the role of public libraries in providing health information to their communities, which coincided with the release of MedlinePlus, an online health resource aimed at the public. NLM has waived all fees for access to its online databases since 1997, making their resources available to libraries and the public at no cost.
Funding Opportunities by Region
In addition, NNLM provides funding opportunities to public libraries for programs and initiatives focused on health information and outreach in their communities.
You can find funding opportunities by locating your region and visiting the funding page. The award cycle runs from May 1 through April 30 and most awards are open until all funds are dispersed. This means there are some awards available now!
Free Training in Health Information
The NNLM provides a variety of training opportunities designed to help librarians meet the health information needs of their communities at no cost including webinars, online courses and in-person sessions. Upcoming classes are available on our Professional Development page. You need to create an account before you can register for classes. (We have created some instructions videos on creating an account and registering for classes.)
Membership in NNLM is instructional and free (your organization is member). Membership offers a number of benefits including:
access to free educational and printed materials, including NLM posters, brochures, bookmarks, and other publications;
opportunities for partnership—we can assist you in fostering connections with health sciences libraries and other health-related information centers in your region;
and allows you to apply for funding opportunities.
Bobbi Newman MLIS, MA, is the Community Engagement and Outreach Specialist at NNLM, Greater Midwest Region; Hardin Library for the Health Sciences, University of Iowa.
For more information and resources on the subject of health literacy in libraries, explore the Health Happens in Libraries section of WebJunction.
Health Happens in Libraries
According to a recent survey from Pew Research Center, health information is the second most popular search topic for Americans1. As providers of reference service, and often the community's only free internet access, public libraries are on the front lines of health information needs. 
Public libraries provided access to research- based resources such as those from the National Library of Medicine. Almost 9 of 10 adults in the US lack the health literacy skills needed to understand and use the health information they encounter at health care facilities, on the media and in their communities2. With programs to address many types of literacy including basic, technology and media, libraries are uniquely positioned to address their communities' health literacy needs.
1 Horrigan, J.B., "Information Overload." Pew Research Center, December, 2016.
2 US Department of Health and Human Services, & Office of Disease Prevention and Health Promotion. (2010). National action plan to improve health literacy. Washington, DC.