New Information? No Problem.
Libraries evolve service strategies to make complex content meaningful for communities.
Liz Morris
/
05 August 2014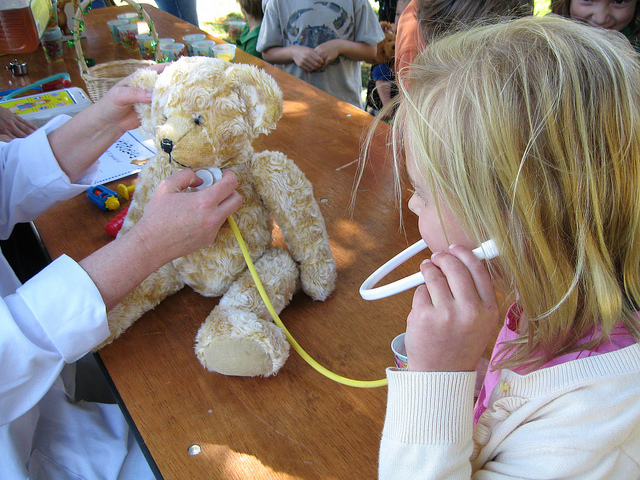 It is well known by now that community-based organizations were instrumental in enrolling more than eight million people in the health insurance marketplaces established as part of the Affordable Care Act (ACA) during the first open enrollment period from October 2013 – March 2014. State and public libraries nationwide contributed to this effort in many dynamic ways, and the Health Happens in Libraries project team has worked to capture and reflect this responsiveness over the course of the past year through our community of practice.
We recently visited state library representatives in three states to reflect on the impact the new information need presented by the ACA had on their public library communities, and explore what this might mean for libraries moving forward as information providers in an increasingly fluid information age. We have created individual profiles of our visits in California, Ohio, and Pennsylvania, and are very grateful for the collaborative leadership library representatives in each state provided throughout this process. Some themes that emerged in these discussions are highlighted below.
---
Seeking service alignment creates library capacity

Information is endless, but capacity is not. When an information need emerges that is seen as simultaneously complex and ambiguous, it is natural to assume the need to create a brand new service model to respond. In reality, many libraries already have the service structures to support new and emerging subject matter, whether it's related to broad public policy such as the ACA, or specific community priorities.
For example, the State Library of Ohio looked to their existing approach related to e-government services to inform their response to the ACA marketplace environment. Public libraries across the country embraced the mindset to approach marketplace needs like tax-time, providing information on application resources and help in the community, while others tapped into their convening power to host informed subject matter experts for events at the library.
When a new information need arises, libraries that consider their existing approach to related services often find means to respond quickly and efficiently.
---
Collaboration is a continuum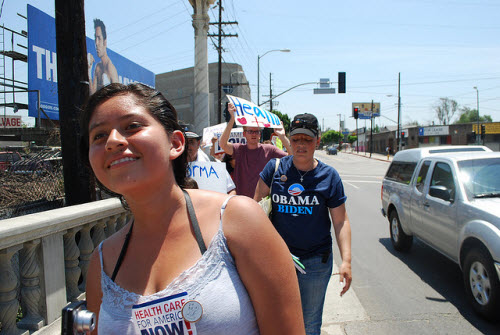 Library staff and community partners often bring unique ideas to the table about what the other does, how they do it, and why. As libraries and other community organizations explore their short term objectives for partnership, it is important to be transparent about how the relationship also supports long-term strategic goals of each organization. By focusing on the why, partners can surface early on if there are opportunities for more robust collaboration with each other, or make useful connections for one another with existing networks.
In California, the state based marketplace Covered California specifically engaged public libraries in their tiered community engagement approach of outreach, education, and enrollment, which focused on specific target audiences and was designed intentionally to reduce barriers to enrollment. As libraries supported this approach to engage diverse communities, they were also able to contribute their strong community communication networks to the effort, and enabled cohesive and strategic outreach about the joint opportunities provided by the library and Covered California.
Opportunities for strong, united, and transformative community engagement emerge when libraries and their partners can articulate both their operational and strategic objectives for collaboration.
---
Library cultures of curiosity grow from the inside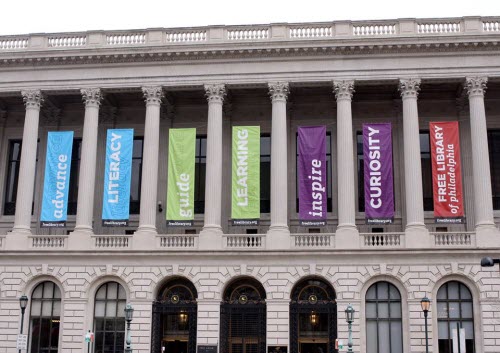 Library staff members facilitate discovery and access to information, and are in an incredible position to model meaningful use of information to their patrons. This meaningful use can take many forms, but often involves evaluating information for its validity or appropriateness, situating that information in the context of other information needs, and putting that information into action.
State and public library staff in Pennsylvania shared their experiences doing all of these things (often multiple times) in their own efforts to understand and make decisions about how best to support local community members with marketplace information needs. Library staff in Pennsylvania and elsewhere stayed curious, asked questions, made decisions with the best available information, and adjusted course as necessary as that information evolved.
When library staff initiate their own learning about new information needs and are encouraged to adapt to shifts in that learning, they are strongly positioned to understand and support the related needs of their patrons.
---
As libraries continue to evolve their services in diverse areas of community impact such as marketplace enrollment and other health information services, others take notice. Enroll America mentioned public libraries several times as contributing community partners in their June 2014 report on The State of Enrollment: Lessons Learned from Connecting America to Coverage. The role of public libraries as catalysts for workforce development has been acknowledged through the recent passage of the Workforce Innovation and Opportunity Act of 2014. Recent findings from the Digital Inclusion Survey highlight the breadth of library services in areas such as digital literacy, employment, and e-government, among others.
In the area of health information, specifically, we see that 57.9% of libraries provide health and wellness programs in their communities. The service strategies and resources gleaned from our state visits and throughout the past year of Health Happens in Libraries project activities will continue to be accessible and updated at our community of practice.
We invite you to reach out at any time to ask questions, share resources, or tell us about your library's efforts to support health and wellness in your community.