Free Resources and Opportunities to Celebrate NASA @ My Library Events
Keliann LaConte, STAR_Net
/
19 December 2016
Celebrate the excitement of NASA exploration and discovery through upcoming national events and resources provided through the STAR Library Education Network (STAR_Net).
STAR_Net is a hands-on learning network for libraries and their communities across the country. STAR_Net focuses on helping library professionals build their STEM skills by providing "science-technology activities and resources" (STAR) and training to use those resources. STAR_Net is launching NASA @ My Library, a national Earth and space science initiative that connects NASA with public libraries and their communities. STAR_Net will promote three to five NASA-themed events each year. Sign up to join the free STAR_Net network to receive updates and resources about upcoming events.
Join us in celebrating the following events in 2017. Follow the links below to fun, hands-on activities and NASA resources that you can use immediately in your library!
Women's History Month
Beginning in March and extending into spring/summer
Help your community explore the wonders of NASA science and celebrate the contribution of women to STEM! Libraries will have the opportunity to host events related to NASA's scientific explorations of the universe during Women's History Month. These types of events are open to all family members, regardless of gender, but focus on engaging girls in science using field-tested, hands-on activities. Sign up to participate in the Girls STEAM Ahead with NASA project with an event at your library this spring!  
Get Ready with Online Training: "Girls STEAM Ahead with NASA" webinar on February 15, 2017. During the webinar, you will learn about the campaign Girls STEAM Ahead with NASA, discuss how to build girl-engagement into your programming, and demonstrate hands-on coding activity that uses real astronomical observations in the ways real astronomers do. View webinar recording 

Featured NASA Resource: Operate real robotic telescopes through the MicroObservatory Robotic Telescope Network website. Get amazing images of objects in space!
Earth Day
April 22, 2017
From the clouds and weather that we can see, to the air we breathe, our Earth's atmosphere is essential to sustaining life on our planet. Join this national celebration of our planet with hands-on activities about Earth's Protective Atmosphere. There will be opportunities for library patrons to be citizen scientists and help NASA scientists understand clouds from below (using citizen scientists' observations) and above (using satellites). Using the new, user-friendly GLOBE Observer app, citizen scientists can contribute their observations of clouds and help improve our understanding of Earth and the global environment.
Host an Earth Day event to observe clouds using the GLOBE Observer app on April 22, 2017. Participating libraries will receive a packet of Earth Day programming materials (on a first-come, first-served basis). Sign up for free resources here.
Get Ready with Online Training: Celebrate Earth Day with NASA's GLOBE Observer webinar on Wednesday, March 8, 2017 at 3:00 p.m. ET. Join a NASA scientist and educators to learn about using NASA's GLOBE Observer and the easy-to-use GLOBE Observer app to offer citizen science programming at your library. Register here (password is "star").

Featured NASA Resource: GLOBE Observer app
Build and Explore Our World and Beyond
Summer 2017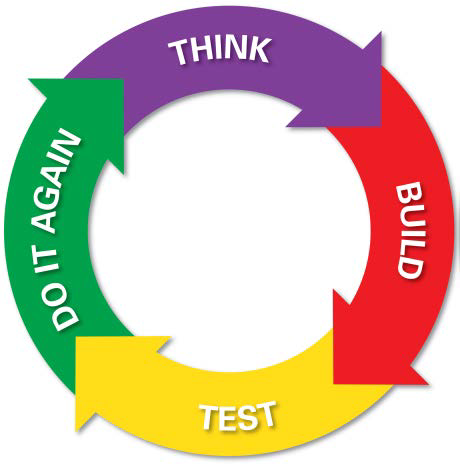 This summer discover how engineers work to solve the basic challenges of life using a creative process of thinking, building, testing … and doing it all again! Help communities explore options for making our world a better place using technology and eco-friendly choices at home and in our communities. Consider what it is like on other worlds and design (model) space colonies that would allow astronauts to thrive in space.
Archived webinar: "Dream Big to Build a Better World" (presented on 12/14/16 by Jeannine Finton from the American Society of Civil Engineers), View PDF Document | View WebEx Recording
Hands-on Activities: Build a Better World
National NASA, Earth, celestial and library events have high enough visibility to attract the attention of the broader local community and bring resources together for a common purpose. Each event is an opportunity for libraries to connect with expertise and resources from STEM organizations in the community. Through the NASA @ My Library initiative, STAR_Net will continue to promote these types of events and provide related collections of free NASA resources.
New! Playful Building Webinars
Library staff, camp programmers, and other out-of-school time facilitators are invited to join STAR_Net and the Lunar and Planetary Institute on March 1 for two FREE professional development webinars on the Playful Building activities. Register to participate in both webinars – or just one! – as your schedule allows.
Playful Building: Simple Machines
Wednesday, March 1st, 2017 at 2pm Eastern/1pm Central/12 Mountain/11am Pacific
This 30-minute webinar will model Team Machine, Water Wedges, and Levers at Play as examples of simple machines that children can plan, design, test, and revise. Elements of the engineering design process will be explored in each. Register (password is "star")
Playful Building II: Design Challenges
Wednesday, March 1st, 2017 at 3 pm Eastern/2 pm Central/1 pm Mountain/12 pm Pacific
This 90-minute webinar will explore the engineering design process through open-ended activities to design a park, a water filter, and a wind turbine. Participants will discuss various options for implementation, and share ideas in how to best conduct these programs. Register (password is "star")
Visit www.starnetlibraries.org to find:
Information about upcoming national STEM Events
Partnership Opportunities
STEM Activity Clearinghouse (for activities and programs and valuable resources)
Blogs (share success stories!)
Forums (discuss promising practices)
Webinars (online professional training)
Workshops and meet-ups at library conferences (in-person professional training)
STAR_Net News (online newsletter)
STAR_Net is built upon a strong network of collaborators and partners, led by the Space Science Institute's National Center for Interactive Learning. Partners include the American Library Association's Public Programs Office, Lunar and Planetary Institute, Afterschool Alliance, Education Development Center, Datum Advisors, Cornerstones of Science and the Pacific Science Center. Major funding is provided by the National Science Foundation, NASA Science Mission Directorate, the Gordon and Betty Moore Foundation, and the Institute of Museum and Library Services.
Images:
Top: Annie Jump Cannon (1863-1941) was an American astronomer. Try out the MicroObservatory telescopes, one of which is named in her honor! Courtesy Smithsonian Institution Archives.
Middle: Kids enjoy hands-on activities during the event "Diboll Discover Earth" at Temple Memorial Library in Diboll, TX.
Bottom: The Engineering Cycle from the National Center for Interactive Learning/Space Science Institute.