More of the Award-Winning Craig Public Library Story
Jennifer Peterson
/
27 April 2015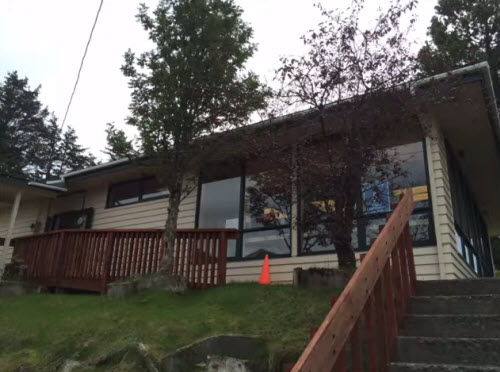 With last week's announcement of the recipients of the 2015 National Medal for Museum and Library Service, many of us at OCLC let out a whoop for Amy Marshall and her team at the Craig Public Library on Prince of Wales Island in southeast Alaska. We've been following the great work of this library for a number of years and wanted to make you're aware of some of the other awards and accolades they've received over the years, as well as some of the great leadership Amy brings to the broader library community.
First a bit about the community. The service population of Craig, AK is just 1,200 but the library has 3,780 active patrons. With 1.5 FTE paid staff and 14 volunteers, the library is truly a model of what can be accomplished even with very limited resources. Check out some of the acclaim the library has received for its work.

Amy serves as the Secretary of the Board for the Association for Rural & Small Libraries, and will be co-chairing the 2016 conference to be held in New England.

I also want to recognize and thank Amy for her willingness to share ideas, comments, and inspiration on social media and via listservs. She is a passionate learner and fearless in her sharing of that learning! She recently posted this on Geek the Library's Facebook page:
The Craig Public Library received a YALSA/BestBuy Teen Tech Week Grant this year! With it, we bought a GoPro, Drone, and peripherals. With another leveraged grant, we're going to buy a A/V mixer and a green screen! What are we up to? Well, in partnership with the beach cleanup crew, teens will be shooting a documentary about tsunami debris and beach cleanup efforts around our island. THEN, in partnership with the U.S. Forest Service - Tongass National Forest, CILC, GCI SchoolAccess, and ... others ... the teens will be shooting video and creating an interactive tour of El Capitan Cave that they will make available as a videoconference (hence the green screen) to libraries and schools all over the world (with teen presenters!) via the Alaska OWL Project. We're also thinking beyond this project to OTHER sites around Prince of Wales Island.
Thank you to Amy, her staff, volunteers and community for making this such an award-winning library!