Making Connections: Libraries at the Heart of Communities
Megan Knapp
/
05 February 2014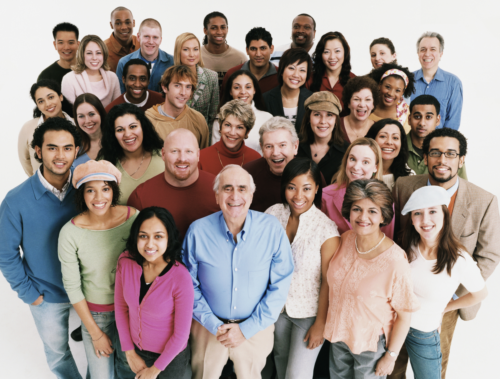 "A sense of community has always been important to me. I understood very early that I could not grow as an artist or as a person without being connected to institutions and clients that served the community." (Jerry Pinkney, children's book illustrator)
Libraries belong to the community and are central to it. They are open to all, and provide essential services to help people and neighborhoods thrive. From internet access and homework help, to storytimes and English as a Second Language programs, libraries offer vital resources to address community needs, and they are a place where the community gathers.
In the latest Pew Internet research, results show that Americans value public libraries as institutions that enrich their communities. Nine out of 10 Americans say closing their public library would impact their community, and 94 percent believe that having a public library improves the quality of life in a community. The library remains central to the community in the eyes of the public, and yet many people still struggle to understand the full range of services libraries provide. Libraries are in a position to change this. Through a deeper understanding of their communities, libraries can build connections between community needs and the library services and solutions available to meet them.
Understanding a community can take many forms. A community health and development resource from the University of Kansas illustrates the many aspects of "community" and provides suggestions for identifying specific community components and qualities. Greater understanding of one's community may be achieved as part of the data gathering process to measure community needs. Libraries can reflect this knowledge of community through improved programs and messaging based on research findings. Two WebJunction webinars look at these different points in the process:
The benefits of understanding a community and applying learnings to improve library offerings are many. Community members may gain a greater awareness of and appreciation for the work libraries do; more people may make use of library resources; and libraries themselves can build new partnerships and continue to grow with their communities to deliver great service. In a Christian Scientist Monitor article on libraries as community centers, one library story illustrates the positive connections:
"'I've been in this field 20 years and libraries have never had big budgets,' said Mr. Salpeter (Spruill Oaks senior librarian Michael Salpeter). 'But we're always looking to attract additional people and part of it is being open to possibility.' When the County Commission cut back funds as the Great Recession deepened, like a lot of systems and branches, Spruill Oaks started collaborating with nonprofits and individuals who were willing to provide services and classes for free. To make sure their offerings are on target, twice a year the branch surveys its patrons to find out what kind of programming they want, in addition to staple programs such as children's story hours. This is how the popular Dahn yoga class and Friday night line dancing class came to be. 'Now there's cross-pollination,' Salpeter said. 'People who come for the programs check out books, and the people who come for materials stay for programming.'"