Library Transformation, Community Transformation
Ahniwa Ferrari
/
02 July 2014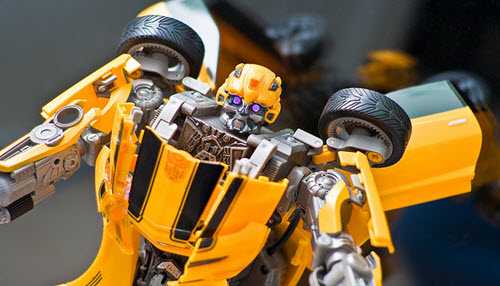 This month our focus is on transformations. Transformations in libraries, transformations in communities, and, as it happens, our own transformations going on here at WebJunction. Read on to learn more about the exciting changes going on and get more information on some of the excellent learning opportunities coming up later this month.
Introducing free access to library-specific courses through WebJunction
Beginning on July 1, access to WebJunction's library-specific courses is available for free to all library workers and volunteers across the nation. Through the generous support of OCLC, the Gates Foundation, and many state library agencies across the U.S., WebJunction will continue to provide timely and relevant learning content for you to access anytime, from anywhere. Simply create an account at learn.webjunction.org, and then explore the catalog of library-focused self-paced courses and webinars. Certificates of completion will be available to you after you have completed any course or webinar that you enroll in from the catalog.
Over the next year, WebJunction will continue to grow its catalog of learning content, and will add new resources on topics of high interest on www.webjunction.org. Please be sure you are subscribed to Crossroads, the monthly e-newsletter that spotlights new learning programs and professional development opportunities. Happy learning!
Learners at the Center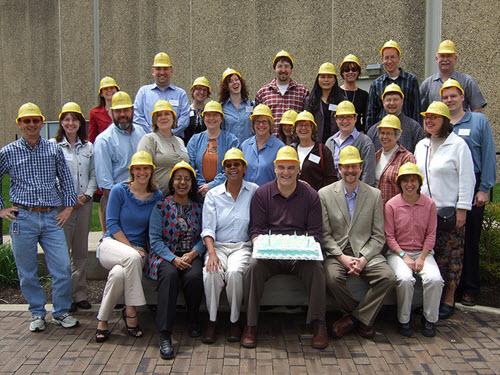 In the decade since WebJunction came to be, there has been unprecedented change in both technology and cooperative for continuing education. Chrystie Hill covers some of where WebJunction has been and how much more we still hope to accomplish:
We had more than 80,000 library staff across all 50 U.S. states and beyond join the WebJunction member community. More than 20,000 people took at least 75,000 courses, 50,000 people attended our free webinars, and users have visited WebJunction.org more than 5 million times.
And we turned that learning into community transformation and individual empowerment: we led projects to sustain rural libraries, reach out to Spanish speakers, enroll the uninsured, assist the unemployed, and build a sense of place in local communities. Our various grant-funded programs have touched every U.S. state and involved thousands of library participants.
Some would call these impressive results, but we can and should do more. Most notably, we believe that all library staff should be able to access the content and service that has been made exclusive to those sponsored by state library partnership. The more opportunities there are for learning, the greater potential for that learning to make an impact where it really counts: in our nation's communities.
Makers of Spaces, Drivers of Development
We have some amazing webinars coming up in July, focusing on, you guessed it, Transformation!
On July 9, Mara Siegel from Vermont Department of Libraries and Samantha Maskell from Rockingham Free Public Library (VT) will join us online to present: Making Your Space, Creators and Makers in the Community.
There's a transformation going on in libraries—a shift in emphasis from consuming information to convening and creating. Makerspaces in libraries are a big part of this conversation, where the learning and camaraderie are just as significant as tools like 3D printers. If the idea of a makerspace conjures up the hurdles for you (limited space, limited resources, or limited confidence in your own tech skills), this webinar will help you learn how to get started and grow a space in your library for creating. Together, we will debunk the hype, learn how to define your library's scope and audience, get your board on board, and find creative partners in your community.
If you're looking for more great Maker resources, be sure not to miss: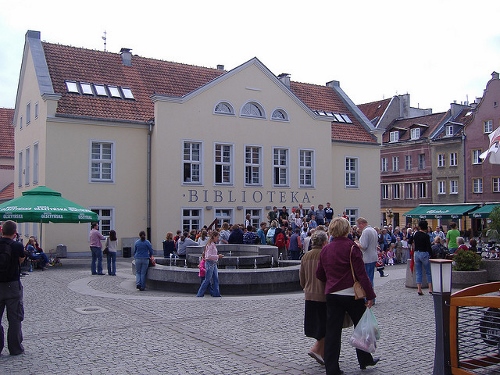 On July 16 we're excited to host William Cartwright from Riecken Community Libraries and Ugne Lipeikaite from EIFL_PLIP (Public Library Innovation Program), who are presenting Libraries as Drivers of Community Development: Global Edition.
Around the world, libraries are at the heart of community transformation. Instead of aiming to be responsive to emerging needs, libraries can actively push their communities to develop and thrive. Hear stories from around the globe about libraries that are a force to be reckoned with. Join us for this webinar that shares examples of libraries at the leading edge of positive change in communities in Honduras, Guatemala, Africa, Eastern Europe, and Asia. Learn about and bring home successful, practical grassroots approaches to library-driven community development.  The organizations and libraries featured are grantees of the Bill & Melinda Gates Foundation or are beneficiaries of a foundation-supported program. Darren Hoerner, Program Officer at the Gates Foundation, will introduce the session. Guided by the belief that all lives have equal value, the Bill & Melinda Gates Foundation works to help all people live healthy, productive lives.
Looking for more great content about global libraries? Check out:
We have more great webinars coming up in August and September, already listed on the site. Check out the Events Calendar to learn more.