Library Access for All Students: Stories from Five ConnectED Libraries
Erin M. Schadt
/
18 August 2016
In April 2015, President Barack Obama announced the ConnectED Library Challenge, an effort to "put a library card in the hand of every student," and in January 2016 the White House hosted a convening of representatives from about 50 of the 60 communities that accepted the ConnectED Library Challenge to strategize and celebrate.
We were curious to hear how the ConnectED challenge went for these libraries and to share their experience and advice more broadly for libraries considering expanding public library access to students.
We contacted five library systems that participated in the ConnectED challenge and were astounded by the across-the-board success the libraries had with their programs. All libraries saw dramatic increased use of library materials, stronger partnerships with school staff and new opportunities for the future, among many other results.
Here we'll share a summary of the experiences, challenges, successes and advice from:
Ramsey County Library, Minnesota
Hartford Public Library, Connecticut
Charlotte Mecklenburg Library, North Carolina
Clinton-Macomb Public Library, Michigan
Pima County Public Library, Arizona
We highly encourage you to read the full Q&A for each library as well, which contain many more insights from these libraries into library-school partnerships.
Ramsey County Library, Minnesota: Digital Access Initiative
Ramsey County Library (MN), following a successful 1:1 Chromebook program with White Bear Lake Area Schools, began the Digital Access Initiative, in which students were given the opportunity to receive a Ramsey County Library Student Access Card directly through their local school's media center. The cards were distributed early in the 2015-16 school year, and library staff "visited the individual schools to provide an introduction to resources like e-books and Homework Rescue, emphasizing how these resources are available through the Chromebooks," according to Chuck Wettergren, Library IT Manager and Amy Boese, Teen Librarian, who replied to our questions.
While they didn't experience pushback from stakeholders, they did need to overcome technical and logistical challenges. One challenge was that the number of students who applied for the Student Access Card who already had a Ramsey County Library card was higher than expected, which library staff solved by swapping out the barcodes of the new cards for the old so they could keep the existing accounts.
Wettergren and Boese say, "The process worked well, but finding a way to share data electronically and reliably to prevent duplicate records from being created when students already have library accounts would save time. Initially there were enough questions around collecting and exchanging data that a more manual process was pursued." They advise weighing early on the importance of preventing duplicate accounts with keeping a clean database of users.
They credit much of the success of the program to the school district, which managed applications and card distribution as well as actively promoted the initiative to students. "Students are excited to have the increased access to resources," say Boese and Wettergren. "Teachers have told us that the flexibility of the e-books is key in the school environment."
And, like every library we connected with, the initiative led to further partnering. "This summer, the district asked if the library would make their Chromebooks and hotspots available to district students through the local library. This will expand opportunities for kids if they don't have Internet access at home or don't have their Chromebook when visiting the public library. We were also able to go into the classrooms and talk with students about our Summer Reading Program. We have already seen an increase in active teens in the White Bear Lake branch so far this summer!"
Watch this great video for a quick look at the program, and read more about Ramsey County Library's experience and the particulars of their card system in this full Q&A with Wettergren and Boese.
Hartford Public Library, Connecticut: Boundless
Hartford's Boundless program is a partnership between Hartford Public Library and the 21,000 students of the city's public school system, which began in 2003 with the integration of school holdings into the library's catalog. "Students now have seamless access to the library's many resources, including print, databases and digital media," according to Mary Billings, Chief Public Services Officer. "Librarians and teachers collaborate on programming, school literacy events and summer reading materials. All services have been expanded with enhanced communication between the school library media specialists or teacher contacts and the library branch managers and youth librarians, reducing duplication of materials and allowing expansion of collections in face of tight collection budgets."
While other libraries didn't experience much resistance to their access-expanding initiatives, HPL did need to navigate concerns from school media specialists. To mitigate this, the library identified supporters among the media specialists to promote the advantages of the new system. "The lead contact at the library participated in quarterly in-service meetings with the school staff, offered training on the ILS software and fielded some pretty hostile questions in the early stages," says Billings.
"Eventually a greater understanding and an enhanced level of trust convinced a majority that the collaboration would ultimately elevate the importance of school libraries, not the opposite."
Billings advises libraries considering such a program to "bring decision-making parties together to develop a clear vision and strategies for the collaboration. Create an action plan."
Once the initial hurdles were scaled, interest and success grew. Billings says, "We have seen a marked increase both in attendance and circulation at the branches participating in the collaboration. Activity spiked initially, and continues to be sustained at a higher level than prior to the initiative. This fall we will launch a Boundless card at two community elementary schools. Library card applications will be included in the parents' registration packet for signature and recorded in the students' school record, which will generate the issue of the single full-service card attached to a Boundless lanyard that can be used in both the schools and any library location."
"The biggest—and best—surprise has been the level of interest and support for Boundless, among both library and school staff," says Billings. "The primary focus of Boundless has been equity and access. The collective level of concern and commitment to level the playing field for Hartford students is amazing."
For more information about Boundless and advice for starting your own initiative, read the full Q&A with Billings.
Photo of the Hartford Public Library by Andy Hart.
Charlotte Mecklenburg Library, North Carolina: ONE Access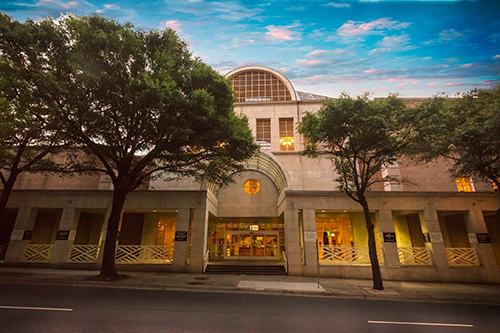 The ONE Access program (One Number Equals Access) uses all 150,000 Charlotte Mecklenburg Schools (CMS) students' school ID numbers to create a library account. This allows students to access research databases, borrow digital materials and check out up to ten print or audio books. A unique aspect of these accounts is that there are no overdue fines, but students are held responsible if materials are lost or damaged.
For Charlotte Mecklenburg Library, their biggest challenges were technical issues and working with their IT department on those issues. "It took quite a few conversations with them to get them on-board, but once on-board they have been enthusiastic supporters of the program," according to Dana Eure, Associate Director of Lifelong Learning, and Martha Yesowitch, Educational Partnerships Manager. 
ONE Access built on previous library card campaigns, but this time a letter was sent home with all students explaining the program and its automatic enrollment. Parents and caregivers were given a chance to opt out, but few did. And the results are impressive: by the end of the 2015-16 school year on June 30, more than 124,000 of the 150,000 activated accounts had been used. "We have experienced an increase in usage across the board, with notable increases in online resources such as Hoopla and Tumble books."
Eure and Yesowitch were pleasantly surprised by the school district's superintendent's full and enthusiastic support, even issuing challenges to school staff for activating accounts. "Another surprise was the wide range of staff at CMS who embraced the program, including media specialists, teachers and literacy coordinators," they say. "The best surprise was that our annual Memorandum of Understanding with CMS was expanded to a five-year MOU that ensures continuation of the program through 2021."
The program is set to expand this fall, allowing 18,000 school staff members access to the library's online resources using their staff ID numbers.
Learn about their past efforts and more about ONE Access in the full Q&A.
Clinton-Macomb Public Library, Michigan: ConnectED
Clinton-Macomb Public Library, the first library to sign up for the ConnectED challenge, serves 30,000 students in two full school districts as well as serving parts of four other school districts.
For this initiative they began with Chippewa Valley Schools, which had 6,000 students who already had library cards. "For the remaining 10,500, the parents were notified with the chance to opt out (very few did). The student's basic contact information was then added to the automation system including the student ID number, which serves as the library card number," explains Larry Neal, Library Director. "These student cards have full access to the library's electronic resources and in-house Internet access. Checkout privileges of physical materials require a parent or guardian signature."
An opt-out process was created to meet the concern that not all caregivers would want their child to participate (like Charlotte Mecklenburg, few did). And there were concerns about extending services to students who didn't live in the library's tax payer–funded service area. "Ultimately we decided that it was a cost of doing business and if it meant that our own residents increased their use because a teacher could comfortably assign all students to use the resource without having to worry about where each student resided, that it justified the cost," says Neal.
"The response has been fantastic," reports Lisa Muvenna, Head of Youth and Teen Services. "Before ConnectED, it was much more difficult to get into classrooms as teachers and school staff are busy. Since we have started promoting ConnectED, teachers are coming to us. They want to learn what their library card can do at staff meetings and how they can use it in the classroom. They are using us to recommend books or to teach databases that fit their curriculum. In 2014, we saw 1,114 kids in school outreach and tours. In 2015 (when we started ConnectED), we saw 12,152.  In the first 6 months of 2016, we have seen 10,986."
While the library received no resistance to the partnership, they did find things they would do differently. For example, ensuring faster communication among library staff to avoid duplication and confusion, and defining the scope of outreach to the schools. "Knowing that our ultimate end-game was to be invited into the schools and teach information literacy skills, in hindsight it would have been smart to design menu of curriculum topics our team could teach," explains Juliane Morian, Associate Director/Head of User Experience. "We didn't do this at first—instead, we said yes to everything hoping to get our foot in the door. If we had a set list of presentations and lessons plans that our team could present, it would improve the scheduling and delivery of outreach to schools and make it sustainable for our small but nimble staff."
Learn about how Clinton-Macomb navigated technical issues, new opportunities and more in the full Q&A with multiple staff members.
In the photo, library staff visits a school and talks to 9th graders about library resources they could use for an upcoming paper. Photo courtesy of Clinton-Macomb Public Library.
Pima County Public Library, Arizona: ConnectED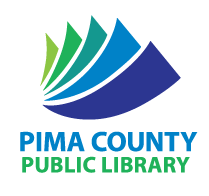 Pima County Public Library (PCPL) started with three straightforward goals: "connect kids to STEM programming; assist them in obtaining library cards; and provide access to computers and Wi-Fi."
Through ConnectED, the library leveraged established contacts with the Tuscon Unified School District (TUSD), and according to Holly Schaffer, Community Relations Manager, "we made a concentrated effort to engage with school employees at every level. By eliminating miscommunication—or no communication at all—we created advocates at all levels, thus ensuring the success of the program."
Schaffer describes TUSD's response to the initiative as "enthusiastic and immediate" and that barriers were a minimum. "Any resistance we experienced was more indicative of a lack of understanding or concern about balancing the project alongside an already-demanding task list than it was a negative response to the project itself," says Schaffer. "We found that the best way to get past that resistance was through clear and constant communication with partners at all levels. By allowing teachers to ask questions and support staff to clarify logistics, we created a space in which everyone understood the task, its importance and the role they played. Perhaps most importantly, though, we made it a high priority to provide education about PCPL to our TUSD partners so that they could feel confident in their knowledge of the services and tools we offer, making them stronger proponents of the library system they were being asked to promote throughout the process."
Making sure that library staff are engaged and part of the process is equally vital. "Yes, partners need to be informed players in the process, but so do library staff members. If you're asking system wide staff to support a program, it's imperative that you make them feel part of the process and a valued contributor to the library's larger goals."
Ultimately, the initiative resulted in more than 32,000 library card applications distributed to TUSD K–8 schools between August 2015 and May 2016, and more than 5,000 children are new library card holders.
"In addition to the increase in cardholders, we've seen great growth in cardholders accessing electronic resources due to continued program outreach." This includes Library Card Days at eight local high schools and presentations on Tumblebooks at 13 elementary schools. "In four months alone, SUSD recorded 16,000 uses of Tumblebooks and PCPL's TB usage saw an unprecedented increase of 271% over 2015 usage numbers."
Get the full story on the PCPL experience in the Q&A with Schaffer.
Advice for Libraries Considering a Similar Initiative
For further resources on working with your area schools, explore the resources on our Advocacy in Action section on partnering with schools, as well as these programming ideas and further reading in this article on Family Literacy.
For a view of the collaboration from the school side, read this article by Daniella Smith in the School Library Connection.
Read about how competencies translate in Gimme a C (for Collaboration!): How Our Standards Relate and Interconnect.
School Library and Public Library Collaboration wiki-site has extensive references, and there are many great stories in this article on the School Library Journal.

All the library staff we talked to had suggestions for libraries that are considering library-school partnerships and resources to share. Here are highlights of their tips, and see the full Q&As for more:
Charlotte Mecklenburg Library recommends watching the ONE Access Webinar Recording that staff presented.
Lisa Muvenna, Head of Youth and Teen Services at Clinton-Macomb Public Library, says, "From somebody in the trenches, my advice would be flexibility. Figure out where your library's boundaries are in terms of rules and where you can give a little bit. One of the things that helped us is that all staff members are enabled to waive a certain amount of library fines per user. We encountered quite a few teens who hadn't been to the library in ten+ years due to fines on their cards from when they were four or five. Our goal was to get their cards working again so that they could use us."
Mary Billings, Chief Public Services Officer at Hartford Public Library, says, "It's important to bring decision making parties together to develop a clear vision and strategies for the collaboration. Create an action plan. In Hartford, school principals are critical to success. Use the school superintendent's strategy as a guide. In challenging economic times community engagement and collaboration are critical to student success, and we have found that most educators are willing to leverage resources to enhance student success."
Holly Schaffer, Community Relations Manager at Pima County Public Library, provided a great list of recommendations:
Our advice for libraries thinking about doing something like we've done? Try it—it's absolutely worth your time and effort! We've even put together a list of tips to help you along the way:
1) Pilot at one school or one school district.
Don't try to take on too much to start. Begin by working where you've already established professional connections and where the administrators understand and support your library's vision and values.
2) Communicate, communicate, communicate.
Don't allow the fact that you have buy-in from top administrators to slow you down. Make sure you are in constant communication with school staff at every level in the hierarchy (administrators, teachers and support staff). By providing regular updates as well as educational tools, including training sessions about the library and its electronic resources, you have the power to get people excited who may otherwise be left out of the communication loop.
3) Create a library advocate within each school site.
If done properly, this person can help train and teach others about resources available to them. They can also serve an invaluable role spreading enthusiasm for the project.
4) Blanket the district with library card applications.
The more you put out there, the more you'll get back. Make it easy for schools to return applications for processing and to receive cards for distribution.
5) Remove all artificial barriers.
Give teachers the authority to fill out applications rather than parents. Don't allow traditional policy to negatively impact the project and discourage kids. Disadvantaged students face numerous barriers—from lack of transportation to impermanent housing—so understanding why may not know their address and recognizing the importance of working around that barrier is of the utmost importance.
6) After piloting the program at one school (or district), evaluate your process, identify flaws and areas to improve, refine and keep going!