Libraries and Families and Children, Oh My!
Jennifer Pearson
/
11 July 2013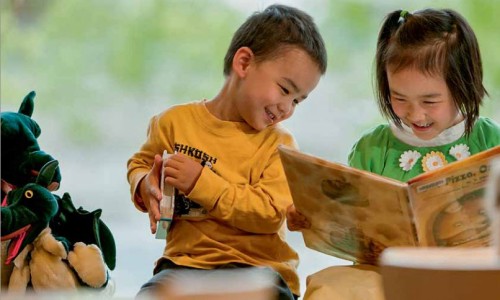 Libraries play many important roles in their communities. They can be centers of learning as well as centers of community life. Libraries can also be very important in the lives of families and children. They can support early childhood learning, which is becoming an increasingly important subject in our country. Libraries can also be a great support to parents of minor children of any age. WebJunction recently hosted a webinar highlighting the importance of libraries in these areas. Attendees were engaged by learning about new initiatives from the Institute of Museum and Library Services around early childhood learning and were also treated to some extremely positive statistics from the Pew Internet's libraries research on parents and libraries.
Susan Hildreth, director of the Institute of Museum and Library Services (IMLS) talked about a recent report, Growing Young Minds, from the IMLS and the Campaign for Grade-Level Reading that highlights the role of libraries in early childhood learning. There is a clear call to action from the report that calls upon policy makers and practitioners to fully use the capacity of libraries and museums to close knowledge and opportunity gaps and give all children a strong start in learning.
What does this mean for your community and your library? It means that the IMLS is challenging your policy makers to invest in libraries and museums as places of learning for children. In the report they also recommend that libraries and museums can do the following to improve early childhood learning:
Establish strong partnerships with a wide range of community organizations.
Provide parental and family support and access to quality programs and services, especially for vulnerable populations.
Create links to schools that support local education priorities and policies, including Common Core and other state standards.
Incorporate recent research on the brain, executive function, and learning into exhibits and programs.
Embed rigorous evaluation into program development and base programs on research and evidence.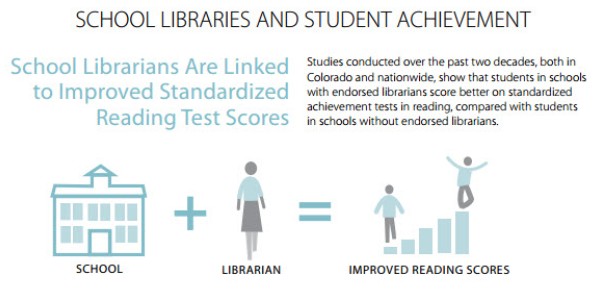 Susan also told the group about several library initiatives going on right now that support early childhood learning across the country. There are some very cool things happening in libraries this summer for kids that not only teach them but also keep them entertained and engaged over the summer.
The webinar then went from learnings around programs to learnings around statistics.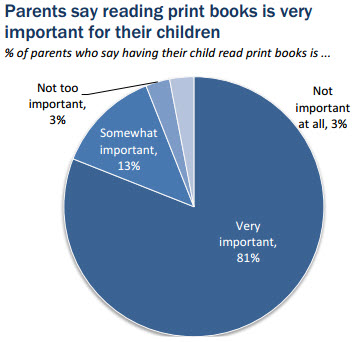 Lee Rainie, director of the Pew Research Center's Internet & American Life Project, gave the audience an overview of Pew's new study on the attitude of parents toward libraries. It probably comes as no surprise to those of you reading this that parents bring their children to the library. But did you know that 94% of parents say that libraries are important for their children? 94%! What a great statistic to share with your stakeholders. Lee also told the audience about all 13 takeaways about libraries and families from the report. Some other great stats he had included:
91% of all respondents say libraries are important to their communities, including 91% of all parents surveyed.
76% of all respondents say libraries are important to them and their families. 84% of parents think this.
60% of parent library visitors say that interactions with librarians are "very positive."
And Moms are the biggest supporters of libraries from the study. From chat there were suggestions that the next time you're engaged with a Mom, you should see if you can get her to become a vocal advocate for the library by talking to her friends or her neighbors or work mates about the library. Moms make great advocates!
Lee also shared that the Bill & Melinda Gates Foundation has published a great fact sheet using Pew library statistics that is freely available to any library and can be used when you're talking to people in the community and stakeholders about the value of the library. The piece is called Communicating with Local Decision Makers.
In all, this webinar was packed with amazing information that you can use in your library as you plan new programs for early learning and wonderful statistics that you can share with your stakeholders that reinforce the value of the library to the community.
To listen to the entire presentation and to access all of the resources that were mentioned by the speakers, please visit the WebJunction webinar archive.