Libraries are Not a 'Netflix for Books'
Mantra Roy
/
04 August 2014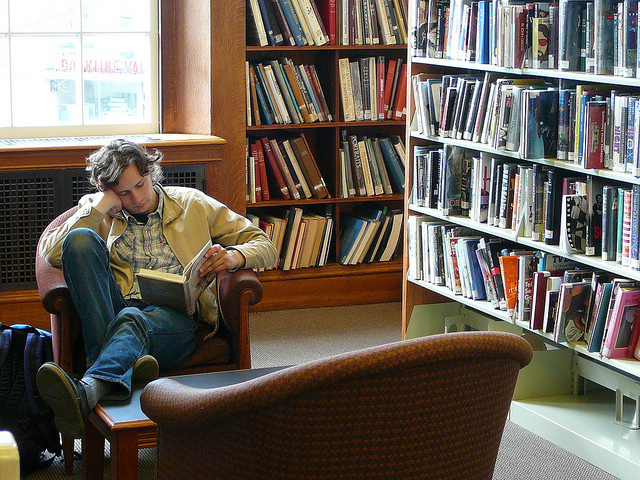 The recent news about Amazon's Netflix-like service for eBooks and Kindle subscriptions has done more than raise eyebrows. At a time when we see budget crunches and misleading reports about dwindling interest in books and public libraries, an entire range of books being available digitally through the world's largest online retail store does seem threatening. But let's look at some key aspects of institutional history to remind ourselves of where we, libraries and librarians, stand.
A Brief History of Libraries

In 1731, Benjamin Franklin with his friends launched a lending library by contributing their resources in Philadelphia. In 1848, the first large publicly funded municipal library was established in Boston. By the end of the 19th century, Andrew Carnegie, in recognition of the value of public libraries in providing access to education and information, donated more than $40 million dollars to fund more than 1,600 public libraries.
Since the early 20th century public libraries have played a major role in bringing communities together by offering literacy services, a wide range of books, resources for inquisitive minds, and safe spaces for learning and growing as human beings. During World War I, the American Library Association helped build 40 camp libraries in the United States. Through the Depression, while budgets were curtailed and hours of operation were shortened, many libraries witnessed steady or increased amounts of circulation.
Through the Cold War librarians adhered to their commitment to intellectual freedom by following the theme of "Man's Right to Knowledge and the Free Use Thereof" and made films, books, and recordings available to the public. In 1948, in the midst of segregation, the National Plan for Public Library Service recognized that African Americans were not being served as per the mission of libraries. In fact a public librarian, Ruth Brown in Oklahoma, was dismissed because of her civil rights activism in the early 1950s.
By highlighting some of the milestones in US history when public libraries were actively engaged with American life, it is evident that our institution has played a much needed and appreciated role in public life. When technologies and reading habits changed, public libraries stepped up and met the new demand. When the late 1990s saw the arrival of the internet, public libraries embraced it and began offering services to help people learn and navigate information in a new way.
Engaging eReaders
Amazon was founded in 1994 and went online in 1995. Compared to the social, community, and historical role that libraries have played in American life, what can Amazon claim, even in the future? Apart from offering a behemoth online store of books everything, how does it engage with the wider responsibility of intellectual and community development that forms the core principles of public libraries?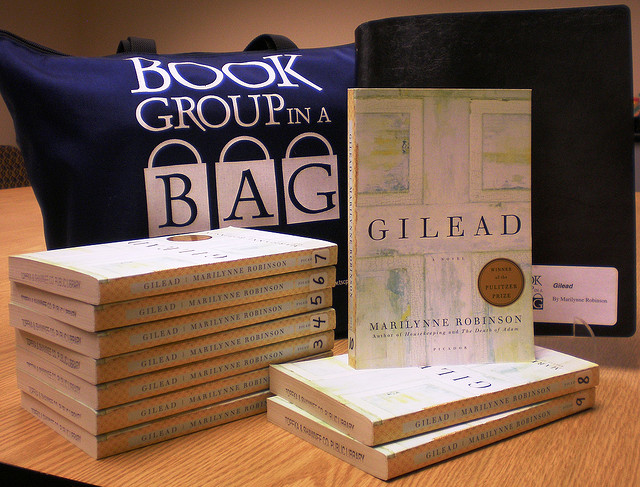 In the current trend of e-devices, with tablets of various sizes and manufacturers proliferating the market, a good percentage of reading habits have veered towards non-print, digital resources. But libraries have not fallen behind. They are increasingly building their digital resources in order to reach the newest demand of their community members. In fact, a WebJunction webinar led by the director of Pew Internet Research discusses how libraries should be attentive to changes in demands in a rapidly digitizing age. Another recent Pew Internet Research report suggests that libraries are not becoming obsolete even when digital resources are altering reading habits.
However, it is well-known that the 'Big 5' publishers do not cooperate when it comes to their ebooks being borrowed from public libraries - they either refuse the service or charge exorbitant rates. Harper Collins, for example, allows only 26 checkouts after which libraries have to re-purchase the titles. In October 2012, Hachette increased its cost of ebook subscriptions through Overdrive and public libraries by 220%. If the current ebook subscription model can change in public libraries through increased cooperation from publishers, then libraries will be able to offer a comparable service to Amazon in terms of convenient digital access.
Amazon and Libraries: Different Services and a Different Focus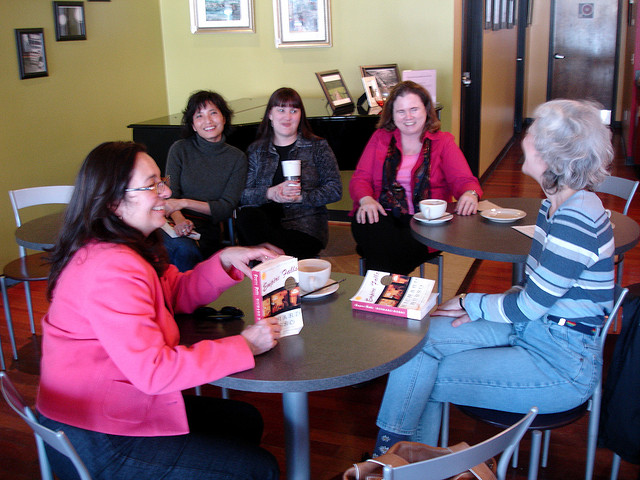 In addition to lending books, libraries offer reference services and readers' advisory sessions that offer recommendations to readers. Through various types of reading services, such as summer reading programs for kids and regularly conducted book clubs, libraries foster a culture of reading and promote continuing development of the mind. Moreover, libraries offer a community space for skill development such as language skills for immigrant and international groups and workforce development. Even though Amazon's digital offerings may lure some members, libraries as places for community development will never become obsolete. Similarly, a recent WebJunction article discusses how libraries are the most important site of development in the world today.
Another critical service offered by libraries includes patron education and assistance developing health literacy. Read about WebJunction's program, Health Happens in Libraries, which provides resources for public libraries to enhance their eHealth services and build capacity for responding to patron needs regarding the Affordable Care Act. Another one of the more recent developments in library services includes Makerspaces, where different groups of the community engage with real objects and learn to use their senses and motor skills actively. Read here about these wonderful spaces of community engagement.
So, can Amazon's eBook subscription model replace libraries?
It is perhaps right to state that people who think that libraries are just for books are out of touch with current trends. We have ample research that shows how valuable libraries are to users. Rebecca T. Miller has suggested that while Amazon, like Oyster and Scribd before, is attempting to make accessing books a digital experience, libraries play a larger social and cultural role. Where an individual can read books from Amazon, communities can come together around books at their public library. It is this community engagement around books (and other services) where libraries will continue to shine, and where Amazon will never pose a threat.