Libraries and the Health Insurance Marketplace
Kendra Morgan
/
05 July 2013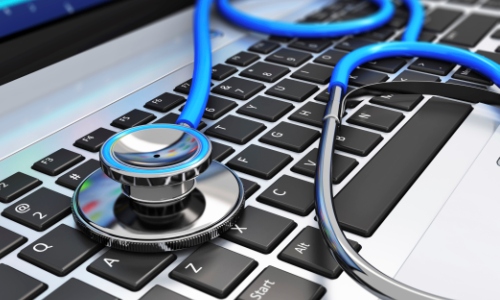 At the annual ALA conference, I served on a panel along with speakers from the Department of Health and Human Services, the Institute of Museum and Library Services, and the National Network of Libraries of Medicine. The panel introduced a new partnership between the Centers for Medicare & Medicaid Services (CMS) and the Institute of Museum and Library Services (IMLS) as well as a cooperative agreement between IMLS and WebJunction. The agreement aims to help libraries connect with online resources and community experts that may help with responding to patron questions about the new health insurance options that become available on October 1. The main focus of the session was to allow these organizations to present some of the options for how library staff can get ready to respond to patron requests for assistance in navigating the Health Insurance Marketplace and it also provided an opportunity to engage the audience in a discussion on what future resources could be developed in support these needs.
The results of the 2011 Opportunity for All study, which looked at how patrons use public access computers, demonstrated that libraries are already key access points for health information in their communities:
Twenty-eight million people (37 percent of public access technology users) sought information or carried out tasks related to health and wellness. Over 80 percent of people who used public Internet access in libraries for health and wellness needs looked for information about illnesses or other medical conditions, 60 percent learned about diet or nutrition, and 48 percent found out about exercise or fitness. Among those looking for dietary or exercise information, more than 80 percent made changes to their diets or fitness regimes.
We know that people rely on libraries to meet information needs, but a key point that was raised during the session is that like any service or resource a library offers, the decision needs to be made locally on how to respond to the types of questions and requests that will arise. It may be that a library only has the capacity to direct patrons to the healthcare.gov website or refer the patron to a local health services organization. Other libraries will partner with local organizations that are working on the ACA to offer information sessions for the public using meeting room space in the library. And some may provide private meeting space and public access computers to help Navigators and Assisters work with patrons on understanding their options and completing forms. Each library will need to decide how to approach these needs in the community.
A good starting point for information about the ACA and the available options is the new Healthcare.gov website. This site provides access to valuable resources that help to explain the application and how to get assistance.
We know there is a lot of work to be done and we are eager to hear what your library needs to prepare for the types of questions and requests that are expected. We also want to hear about what work is already underway that could serve as models for others. We asked these questions of the audience during the session at ALA and the attendees shared their experiences about conversations between state libraries and state exchanges, between library consortium and local health care organizations and between local libraries and hospitals. As we learn more, WebJunction staff will collect these stories and examples and share them broadly with the field so that any public library looking to address similar needs in their communities can learn from ongoing efforts.
For more information, check out this starting FAQ.
We look forward to sharing more in the coming weeks!