Learning with Webinars: Library Staff in Poland go Full Steam Ahead
Anna Shelton
/
10 April 2014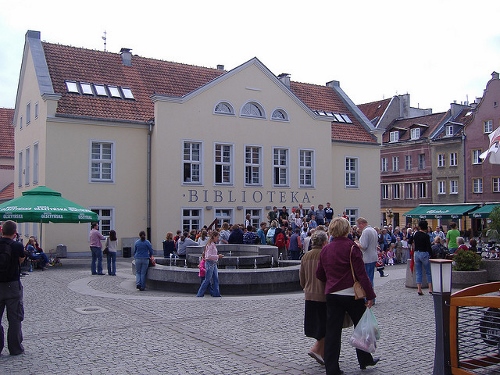 Hundreds of library staff in Poland are benefiting from the recent launch of a webinar series in that country about public libraries, advocacy, and communication. The successful series was designed to provide practical information to librarians and others on essential topics including how to set-up a library website, how to attract users' attention via social media, and how to communicate with local journalists.
The Polish webinar series is hosted by the Information Society Development Foundation (FRSI), a grantee organization of the Bill and Melinda Gates Foundation Global Libraries program. Through our work with the Global Libraries program, WebJunction had the opportunity to assist with this effort, sharing webinar development tips based on our decade of experience offering webinars to support library staff learning in the US.
Attendance at FRSI's first webinar was fantastic, with 107 people tuning in from across Poland to learn about the topic "library perception" and recent trends in media coverage about library users and library services. The webinar was highly interactive, using short movies, surveys and tools to enable immediate participant feedback. Over 230 people registered for the second webinar on library websites. Prior to launching the webinar series, FRSI held preliminary "Have Fun" practice webinars to introduce people to the webinar platform in a friendly, no-pressure environment.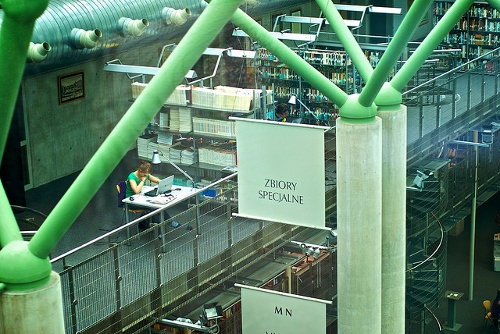 The webinar organizers in Poland are pleased to be able to share important information so efficiently and conveniently online. "We strongly believe webinars are an excellent tool for librarians, because they don't need to leave their homes or work in order to gain new information or knowledge. Everything is delivered in a compelling way with the possibility of sharing feedback. As we were getting ready for our webinars, we've learned a lot from WebJunction - thank you very much for your help and extremely useful advice!" - Dorota Kostowska & Gosia Dąbrowska, Information Society Development Foundation (FRSI)
Motivated by the enthusiasm and interest in webinar production from our colleagues in Poland, as well and our previous experience sharing webinar best practice resources in Romania and with a small number of other countries through our work with Global Libraries, WebJunction has developed a Guide to Successful Webinars to share our learning and expertise with anyone interested.
We look forward to hearing more details about the webinar series, and to exchanging learnings with our colleagues in Poland and around the world.