Join our WebJunction Team: Learning Community Manager
WebJunction
/
14 March 2022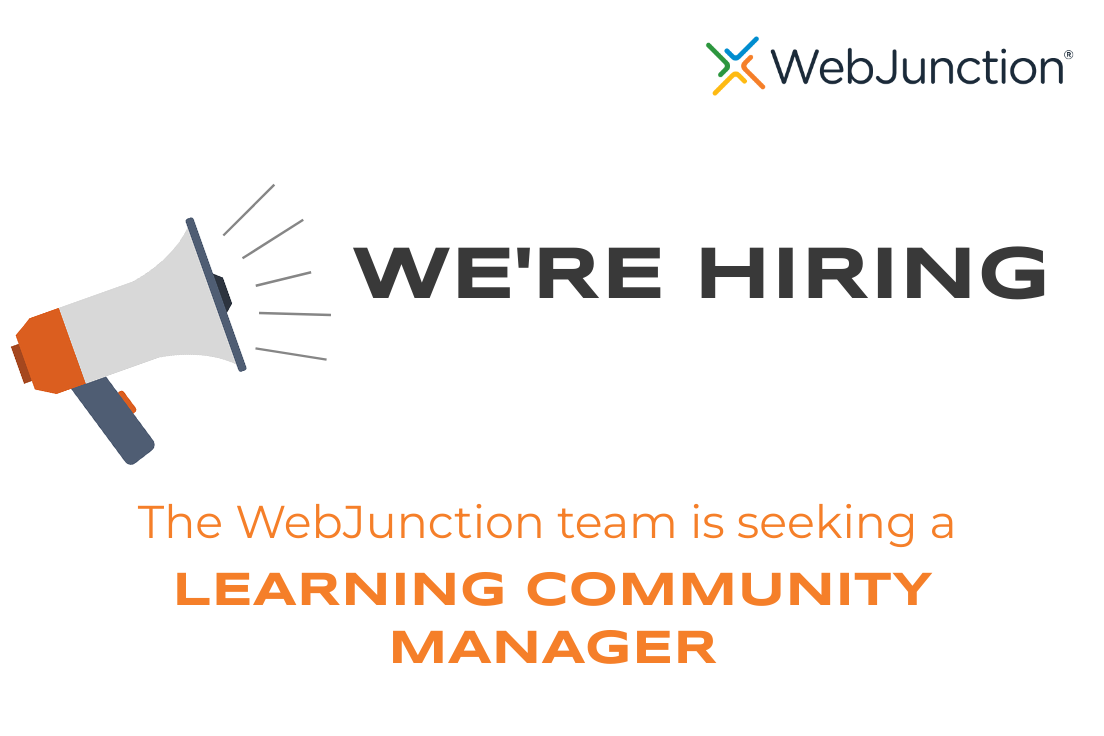 We're excited to open the search for our next team member at WebJunction! We are seeking candidates for our full-time Learning Community Manager position, ideally based in Seattle, WA, or possibly Dublin, OH.
This position is responsible for managing WebJunction's professional development and training content for library staff; designing and updating WebJunction's catalog of on-demand courses and learning support materials; providing consulting to grant-funded partners on best practices for design, host, and delivery of online learning; and liaising with OCLC Customer Support to maintain a positive experience for learners using the Moodle learning platform.
Responsibilities:
Create new and/or update existing learning content for the WebJunction Course Catalog. This includes design and layout directly in the Moodle learning management system (LMS), as well as using course authoring software to create engaging, easy-to-use self-paced courses.
Provide consultation services to external organizations on how to use the LMS to design, deliver, and administrate their training programs for library staff.
Communicate issues and feature requests from users to WebJunction team, to inform priorities and solutions for platform and service improvements/enhancements.
Stay up to date with changes to features and functionality available in course design and LMS software that can benefit WebJunction's training offerings and our services to partner organizations.
Respond to and resolve technical issues reported by learners, in consultation with OCLC Customer Support.
Qualifications:
3-5 years experience in instructional design; demonstrated proficiency with creating and delivering online training
Experience with online course development software such as Articulate Storyline or 360, including creating storyboards, scripts, graphics and engaging learning experience.
Experience with developing online, SCORM compliant, self-paced ("on-demand") courses
In-depth knowledge of adult learning theories and instructional design models, and the ability to apply them to practical, outcomes-oriented continuing education for library workers
Strong visual design skills, and experience using media creation software such as Photoshop, Illustrator, Premier, Camtasia, and H5P
Excellent online meeting planning and presentation skills
Familiarity with the Moodle learning management; experience with analytics and other reporting tools
Awareness of current digital accessibility standards, including Web Content Accessibility Guidelines (WCAG) as well as legal requirements such as Title II of the Americans with Disabilities Act and Section 508 of the United States Workforce Rehabilitation Act of 1973
Demonstrates clear, responsive, and tactful communication, both oral and written
Demonstrated skill with individual and team-based problem-solving.
Desired Qualifications:
Bachelor's degree or higher in instructional design, education, or equivalent field; or equivalent experience
In-person and virtual conference presentation experience
Adobe AEM content management system.
Submitting Qualifications:
If you are interested in supporting this work as our Learning Community Manager, please submit:
Cover letter that details your qualifications and experience for the role as described above;
A current résumé and/or CV (include links to publications and/or writing samples, where available).