Learners at the Center
Chrystie Hill
/
02 July 2014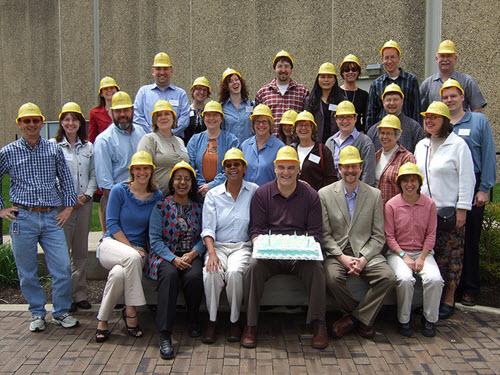 Twelve years ago this summer, the Bill & Melinda Gates Foundation awarded OCLC and four partners a $9 million grant to build and launch an online learning community for library staff. In 2002 the Web was still young and barely participatory. Social media was only beginning to emerge from Web-based email lists and online discussion forums. There was no Twitter, or Facebook, or Flickr, and people didn't carry the Web around in their pockets 24/7. On May 11, 2003, our first day online as WebJunction.org, a library staffer named Chad Eller posted a public access computing question on our message board. With that, we felt we were onto something.
A year later we piloted a "WebJunction Community Partner Program" with the state libraries of Colorado, Connecticut, New Mexico, Iowa and Washington. The idea was to provide a shared Web content and learning management system that could be used by state libraries to deliver library staff training. At that time, Web content and learning management was young and barely accessible, and authoring Web sites was still tightly controlled by IT departments. Online training was neither accessible nor affordable to libraries or their staff. But within one year, the Gates Foundation's investment had already made it possible to connect tens of thousands of library staff with learning resources. These five state libraries joined in our belief that providing enhanced levels of continuing education services to library staff in partnership with state libraries could ensure WebJunction's sustainability. Again, we were onto something.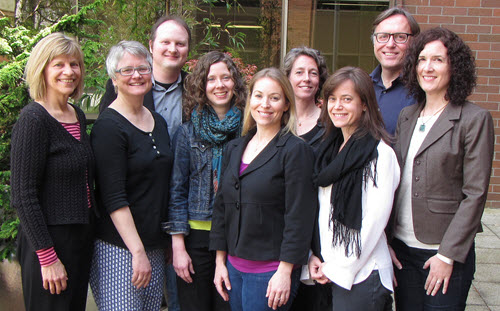 The next decade would bring unprecedented change in both technology and cooperation for continuing education. With the investments from the Gates Foundation, OCLC, 27 state libraries, and our many content and programming partners, we devised, built, tested, installed, migrated, upgraded and sunset a plethora of tools, features, and platforms. We created, aggregated, edited, and weeded thousands of Web pages, webinar archives and online course modules. We had more than 80,000 library staff across all 50 U.S. states and beyond join the WebJunction member community. More than 20,000 people took at least 75,000 courses, 50,000 people attended our free webinars, and users have visited WebJunction.org more than 5 million times.
And we turned that learning into community transformation and individual empowerment: we led projects to sustain rural libraries, reach out to Spanish speakers, enroll the uninsured, assist the unemployed, and build a sense of place in local communities. Our various grant-funded programs have touched every U.S. state and involved thousands of library participants.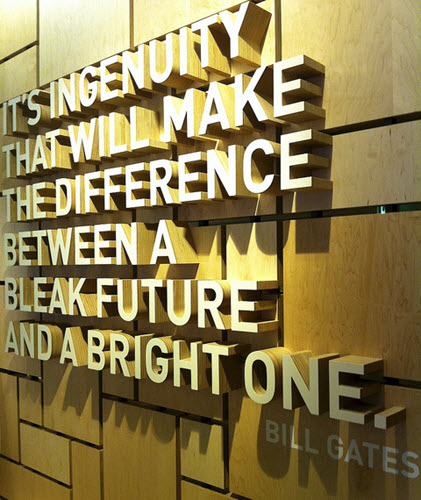 Some would call these impressive results, but we can and should do more. Most notably, we believe that all library staff should be able to access the content and service that has been made exclusive to those sponsored by state library partnership. The more opportunities there are for learning, the greater potential for that learning to make an impact where it really counts: in our nation's communities.
With continued support of OCLC, the Gates Foundation, and state library agencies, we are thrilled to share an important shift in the WebJunction service. As of July 2014, all library staff can access and receive certificates for learning content hosted at WebJunction.org. Over the next year, we'll continue to expand learning opportunities for library staff, with new live and archived webinars, self-paced courses, and related Web resources. We'll continue to publish Crossroads, our monthly e-newsletter, and stay in touch with you on our website and through social media. We'll expand our network of continuing education partners to include libraries, archives, and museums, and we'll take new steps in ensuring that all our efforts ultimately benefit the communities we all serve.
Our thanks go to our extraordinary colleagues at the Gates Foundation for having the vision that got us started, and for their continued support along the way. And, to the team at WebJunction for leading continuing education research with state libraries and bringing these changes into reality. And, to our partners and members that contribute to this giant resource of library leadership and innovation. Together, we'll learn and grow into this next phase of WebJunction.