IMLS Survey Report: Public Libraries in FY2012
Jennifer Peterson
/
27 January 2015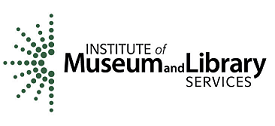 This week, the Institute of Museum and Library Services (IMLS) released the report for the Public Libraries in the United States Survey: Fiscal Year 2012, an analysis of the most comprehensive annual data collection of U.S. public library statistics. An impressive 97% percent of public libraries in the 50 states and the District of Columbia contribute data for the survey, which is now in its 26th year. Policymakers and practitioners use the report findings to make informed decisions about library support and management.
Report resources include:
Full Report (85-page PDF)
Fast Facts (1-page PDF)
The Public Libraries in the United States Survey examines when, where, and how library services are changing to meet the needs of the public. Highlights of the Fiscal Year 2012 findings include:
There were 1.5 billion in-person visits to public libraries across the United States, similar to FY 2011 levels. This was a 10-year increase of 20.7 percent.
The public invested over $11.5 billion in revenue to public libraries. This was similar to FY 2011 levels, after adjusting for inflation. Revenue has declined after a peak in FY 2009, but is up 7.2 percent over 10 years.
More than 92.6 million people attended the 4.0 million programs at public libraries. Attendance showed a 1-year increase of 5.2 percent and a 10-year increase of 54.4 percent.
Over 2.2 billion materials were circulated in public libraries, similar to FY 2011, and a 10-year increase of 28.0 percent.
Acting IMLS Director, Maura Marx shared, "The report describes shifts in funding, as well as changes in the services and programs of public libraries that reflect changes in public demand."
She continued, "We found positive links between investments—particularly in staffing and collections—and public library usage. When a library has more full-time staff members, it is visited more often. When it spends more on electronic materials, it increases its per capita circulation. So, we clearly see a strong connection between investment and usage. At IMLS, we are proud to be the nation's primary source of federal support for public libraries and to know that our investments make a real difference for these essential public institutions."