IMLS FY 2013 Public Libraries Survey Reveals Increase in Participation
Erin M. Schadt
/
18 March 2016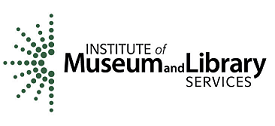 This week the Institute of Museum and Library Services (IMLS) released the report Public Libraries in the United States Survey: Fiscal Year 2013, which found shifts in Americans' interaction with public library materials, programs and services.
The survey encompasses 97 percent of all public libraries in the 50 states, the District of Columbia and Puerto Rico, providing aggregated local, state and national information about the nation's 9,000 public libraries and their 16,500 branches and bookmobiles.
Key information:
96 percent of the total U.S. population, or 304.8 million people, lived within a public library service area in 2013, and Americans made an average of almost four million visits each day to public libraries that year. While this is an 8.2 percent decrease since a peak in visitation in 2009, it is a 17.6 percent increase over 10 years.
There were 96.5 million attendees at almost 4.3 million public programs at public libraries in FY 2013, an increase in attendance of 28.6 percent for all programs since 2006.The role of public libraries as community gathering places is bolstered by these increases.
Attendance at children's programs has increased by 29.7 percent over 10 years, with 67.4 million attendees at children's programs and 6.1 million attendees at programs for young adults.
In FY 2013, 6,569 public libraries reported having e-books, an increase of 14.6 percent from FY 2012.
In addition to e-books, public libraries provide access to digital, audio and video materials. Like e-books, these materials can be downloaded and used either on devices loaned by the library or on patrons' personal devices. Additionally, 67.3 percent of public libraries offered downloadable audio materials in FY 2013.
Public libraries circulated 2.4 billion materials of all types and formats in FY 2013, a 10-year increase of 25.4 percent. Libraries lent 835.6 million children's books and materials in FY 2013. This is a 10-year increase of 22.7 percent.
There were 333.9 million user sessions on public access computers. This is a decrease of 9.2 percent from FY 2010.
In FY 2013, the public invested over $11.5 billion in revenue to public libraries. After adjusting for inflation this reflects no change from the previous year and a 10-year increase of 7.5 percent.
"The data from the Public Library Survey tell the story of how public libraries all across America are being responsive to the needs of communities," said IMLS Director Dr. Kathryn K. Matthew. "Patrons value public libraries as safe places where they can bring their children to attend a program or meet others. They value the classes and access to e-government and other community services. Additionally, library customers value round-the-clock access to digital books, audio and video."
More information:
Full report: Public Libraries in the United States Survey: Fiscal Year 2013 (PDF)
IMLS Press Release: 2013 Public Libraries Survey Shows Libraries Responding to Changing 21st Century Needs
Public Libraries in the United States Survey Home Page
Public Library (Public Use) Data Files (FY 1992-2013)
Archived Public Library Survey Publications