Nourish Strong Partnerships to Foster Health Education
Liz Morris
/
25 February 2016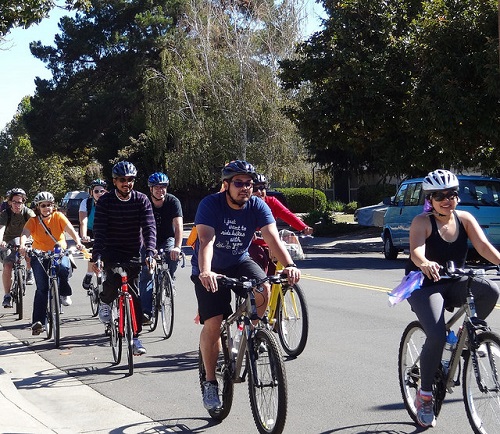 Public library staff expedite impact in their communities. They are supreme connectors and agents of collaboration, for users and the numerous other local organizations that serve them. We have enthusiastically featured many examples of public libraries building strong partnerships and programs with local health organizations to support community health outreach and engagement.
This includes the work of five pioneering public libraries serving communities of 6,000 to over 900,000. Their efforts to build creative and relevant programs—whether a women's health fair, food for fines drive or cooking competition—were all grounded in a goal to leverage existing community resources in service of meaningful patron health education.
You, too, can build relationships with local experts that promote health education in your community. The free WebJunction guide, Supporting Healthy Communities through Health Information and Services, supports library staff in identifying local community health priorities and finding the right partners to address those priorities. It includes individual and team reflection questions to help you consider the information in a local context.
The guide emphasizes strategies to access community data, make contact with other community organizations, and serve children, families and your community at large with a focus on health. You can download, share and use this guide to identify influential activities for your library today! And, if you need help getting the conversation started with potential partners, we've got an infographic to get you started.
As the infographic shows, public libraries and their partners address community health needs in a number of ways. One of the most direct ways libraries contribute is by using the information literacy expertise inherent in library services to address local health literacy. The National Action Plan to Improve Health Literacy includes a stated goal to "Support and expand local efforts to provide adult education, English language instruction, and culturally and linguistically appropriate health information services in the community" (p. 2).
The Meriden Public Library in Meriden, Connecticut, provides a prime example of simple ways to promote health literacy through easy-to-use health reference materials and patron support.
Be sure to download and share the free WebJunction guide, Developing Health Literacy through Health Information and Services, for further inspiration on promoting health literacy in your community. This guide also includes individual and team reflection questions, and highlights many freely available health literacy resources for you and your library's patrons to access at any time.
Photo: Patrons hop on their bikes for the San José Public Library (CA) Library 2 Library Bicycle Tour Loop, a 25-mile all-ages ride that stops at seven libraries. The ride aims to encourage healthy transportation and increase visibility of the libraries. Photo courtesy San José Public Library Flickr page, (CC BY-SA 2.0).