Spring into Community Health
Liz Morris
/
11 February 2016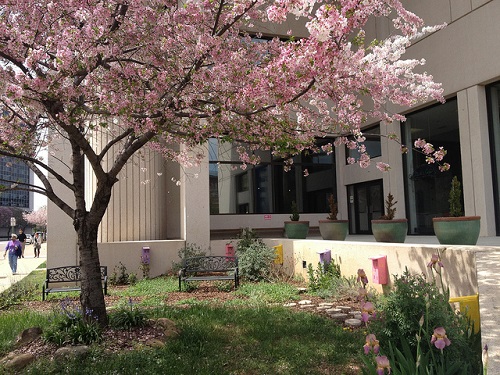 It may seem hard to believe, but spring is just around the corner. (It's true—Punxsutawney Phil has verified it!) For many people, spring represents a time to get outside, get active and get healthy. For me, this looks like more bike rides in my Seattle neighborhood, and trying new recipes with seasonal produce from my favorite cookbook, Simply in Season. In public libraries, spring means intensive planning for summer reading. For those libraries participating in the Collaborative Summer Library Program, this year's theme is Wellness, Fitness and Sports.
As libraries tailor programming for families and other community members that make the most out of the busy spring and summer season, we thought now would be a great time to highlight the many outreach and planning resources available from WebJunction's Health Happens in Libraries project. Between now and the end of March, we will feature a resource on WebJunction every two weeks.
Our hope is that you, dear reader, will take a few minutes to review these resources, and consider ways to bring them to your community—either through your direct service or by sharing them within your network. And, as always, if you'd like your library's work on health information and outreach featured at WebJunction.org, please let us know, so we can work together to highlight your great service through a blog post or on social media!
This week, we're featuring our recently released infographic: Library Heroes Make Health Happen. It has simple, compelling messages and data that emphasize the role public libraries play in building healthy communities. It can easily be shared as a Web page, or printed in PDF or JPG format.
So—take a look! Print a copy! Share with your colleagues! Post to social media! Thanks for helping us spread the good word of the many dynamic ways that libraries build strong and vibrant communities.
Photo: Springtime at the Library; from Chattanooga Public Library on Flickr (Attribution-NonCommercial-NoDerivs 2.0)