Just Another Day at the Desk: squirrels, professional ethics and consumer health information
Liz Morris
/
10 March 2016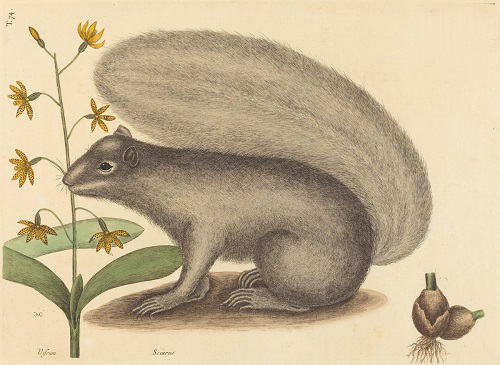 Variety is the name of the game when it comes to the types of reference requests fielded in public libraries every day. Many of you may be aware of the #letmelibrarianthatforyou declaration on social media, based on a wonderful assortment of reference request records spanning several decades from the New York Public Library.
NPR, among other media outlets, featured this collection and the role of libraries in helping people navigate complex information requests in a crowded information environment. The #letmelibrarianthatforyou Instagram feed has some true gems. My favorite? This inquisition from 1976: "Why do 18th century English paintings have so many squirrels in them, and how did they tame them so that they wouldn't bite the painter?" The imagination and curiosity embedded in this question embodies all that I love about lifelong learning.
Public library staff wield their own inherent curiosity to address patron information needs. Underlying this service is a commitment to foundational professional ethics, which are made manifest in many ways. The American Library Association has a code of ethics that serves as a benchmark for many localized adaptations. The first principle states that "We provide the highest level of service to all library users through appropriate and usefully organized resources; equitable service policies; equitable access; and accurate, unbiased, and courteous responses to all requests." [emphasis added]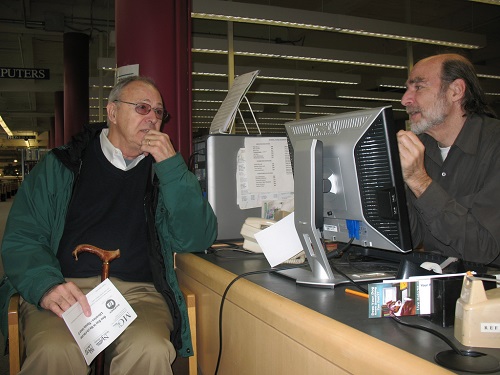 Consumer health information requests are a common, though potentially sensitive, area of public library service. Recent findings available from the Pew Research center state that, "73% of all those ages 16 and over say libraries contribute to people finding the health information they need." And yet, doing so comes with unique challenges, many of which are addressed in the Consumer Health Reference Interview and Ethical Issues overview from the National Network of Libraries of Medicine.
Health information is complex, constantly changing and, in some instances, conflicting. People may not fully understand what they're looking for, and need help refining their questions. Health topics can sometimes be tied to very personal or emotional circumstances, and understanding appropriate referral resources can be difficult based on the complexity of the health care infrastructure.
Fortunately, there are a number of free resources available to you and your library to manage consumer health information engagements. The free WebJunction guide Understanding Ethics and Privacy in Health Information and Services features guidance and resources on how to provide ethical services when you aren't a health expert; ethical communication practices for when you and your patron speak different languages; and how to maintain an ethical and reliable collection for health information consumers. It includes individual and team reflection questions to help you consider these topics proactively.
You can download, share, and use this guide in your community today, and continue the essential practice of "librarianing" on topics of all types.
Images:
Top: The Grey Fox Squirrel (Sciurus cinereus), published 1731-1743, by English artist Mark Catesby. Collection of Dr. and Mrs. George Benjamin Green; courtesy National Gallery of Art, Washington.
Bottom: A reference interview at a New Jersey library, by the New Jersey Library Association. (CC BY-NC-ND 2.0)