Finding Balance: Simple Steps to Create a Healthier Work Space, and a Happier Librarian
Megan Knapp
/
06 November 2013
[Images: iStock/Thinkstock Photos.]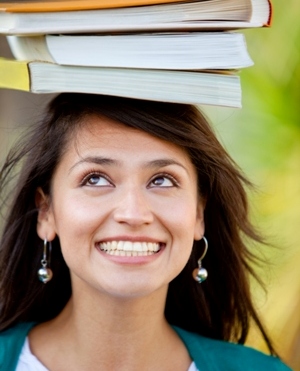 Librarians are no strangers to stress. As we work to manage difficult conversations, balance priorities in the midst of budget cuts, or look for time to keep up with current trends in the field, there is no shortage of concerns or complex issues facing information workers. As one writer notes, we librarians are great at taking care of patrons, but what about taking care of ourselves? Workplace wellness can involve the physical, mental and emotional aspects of our lives, and it can be overwhelming to think of making major changes in any of these areas. This month, we focus on personal growth and workplace health, and the small, achievable steps we can all take to make our workday, and our outlook, much brighter.
Anne Lamott tells this family story in her book, Bird by Bird: Some Instructions on Writing and Life:
"Thirty years ago my older brother, who was ten years old at the time, was trying to get a report on birds written that he'd had three months to write. It was due the next day. We were out at our family cabin in Bolinas, and he was at the kitchen table close to tears, surrounded by binder paper and pencils and unopened books on birds, immobilized by the hugeness of the task ahead. Then my father sat down beside him, put his arm around my brother's shoulder, and said, 'Bird by bird, buddy. Just take it bird by bird.'"
It is excellent advice. Take one thing at a time; breathe. The meditative qualities of following one's breath or choosing a particular mental focus can help us get through moments of panic, anger, or sadness. Several experts on workplace wellness recognize meditation and breathing practices as essential to reducing stress and rewiring our circuits for the better. Exercise and eating right is also encouraged to help us stay healthy in mind and body. In and out of the office, sometimes even a slight shift in perspective is enough to turn a tough situation around. As Gretchen Rubin at The Happiness Project suggests, "my inconvenience may be someone else's miracle."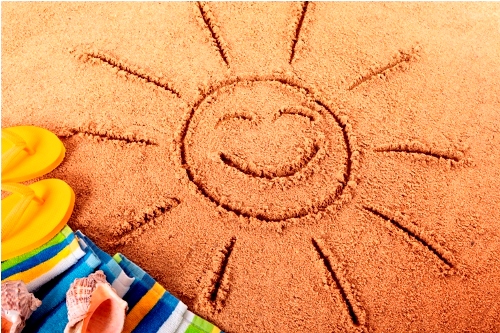 Of course, another theme in Lamott's earlier story may sound familiar: procrastination and the possibility of managing time and work more effectively. Finding balance at work or at home can be challenging, and in our professional and personal lives, we all face the constant presence of information overload. Taking things "bird by bird" is a great approach, as is managing our time up front, so we have fewer emergencies to deal with during the work day. In the upcoming webinar, Grace Under Pressure: Tips and Tricks to Cultivate a Positive Approach, presenters will share suggestions to improve work styles and instill healthy habits. In addition, WebJunction has a number of resources for handling time and projects successfully, and for taking a proactive approach to workplace encounters.
We hope you will find helpful resources for managing your own personal growth and workplace wellness in this month's newsletter and on the WebJunction site. Here's to your health and happiness!