Conquer Fear at the Podium
Mantra Roy
/
30 June 2014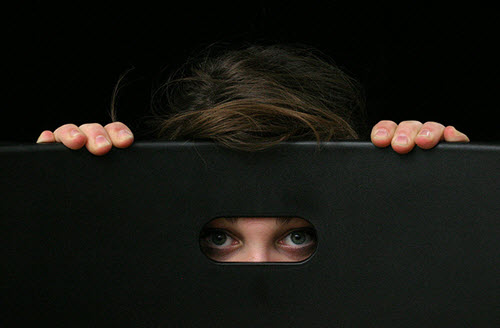 Many of us are asked to speak in public, either at our own library or at other venues, about resources we have to offer and how we continue to be relevant in the age of Google. How many of us can claim that we never feel nervous, terrified, or unprepared?
Mary H. Stein, Assistant Library Director of East Baton Rouge Parish Library, Louisiana, and TedxLSU Speaker, suggests some valuable tips and strategies to succeed as public speakers in our recent webinar, Be Fearless: Public Speaking for Librarians.
During the webinar, Mary reminds us of what we do as librarians - we SHARE. She says that if you can substitute 'Talk/Speech' with 'Share', then you are ready for the podium. Don't think public speaking is a 'performance'; view it as a conversation. Share library love - smile at your audience, you are among friends, and will have a great conversation. There's no reason to be nervous.
Who has invited you to speak? They know your ability and experience. So, trust their judgment and trust your own abilities. You know what you will talk about; you often don't realize that you are prepared. Audiences are hardly ever hostile and they want you to succeed in what you are doing. So, instead of obsessing over "Why poor me?" ask, "Why not me?". Relax and feel confident. You represent your brand and your library; go for it.
When you receive the request to speak, answer with an enthusiastic "Yes" as soon as possible. When you prepare your schedule, factor in enough time for preparation. Find out why the organization has invited you, as a representative of your library? How can you add value, especially in the age of Google when everything is about "perceived value"? You have to demonstrate how your brand is valuable.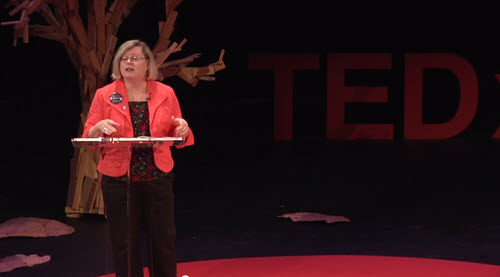 Who will be your audience and what will be the medium of your presentation? Do your homework. Will you be a solo speaker? Will you share the stage with other panelists? Will you all be addressing the same theme from different perspectives? Will it be a live presentation or a webinar or an interview on the radio or on television? These different scenarios will help you prepare and tailor your content to reach your audience successfully.
You may also want to keep in mind that many library talk attendees expect goodies. Find out from your hosting organization or group what they expect as deliverables. This will demonstrate that you know your audience well and are addressing their expectations.
Focus on what your message is. If you are talking about your library, you know how much you can say. You are its best advocate. But choose the programs and events your library offers that will be relevant to your audience. Keep enough room for questions. If these questions are difficult ones, pertaining to policies your library is probably working on, for example, suggest that you will meet the person after the talk is over in order to respond to her or him. When you get a question, remember that you get to steer the conversation.
In response to questions from the Webinar attendees, Mary advised that stuttering is often a sign of being nervous. So, rehearse several times but just enough not to sound disengaged and clinical. If you forget some major points, glance at the notes you should carry with yourself to the podium. In the Talking Points, include some keywords, names of resources, and most definitely include the name of your host that has invited you. You may forget that detail very easily in the sea of other points you want to cover in the allotted time.
Always remember that content is king. You have the knowledge and you know how to share it. Reflect on your reference interviews, storytelling classes, teaching, and demonstrations of resources. Draw on all these experiences to develop your talk. Although you have a lot to share, tailor it to what your host wants you to talk about. Tell them what your library can do for them.
Make your presentation short and simple and use the vocabulary or jargon your audience is familiar with. That is when your presentation will succeed because you will make your talk relevant to the immediate needs of your host and audience. Stay in their playbook and demonstrate your library resources that your audience will find useful.
What are some key strategies to prepare?
Outline your major points.
If you want to be persuasive, develop a few key points with examples that engender emotional response.
If you are presenting an overview of your library and its resources, brag about them but do it within the context of your audience and host.
Prepare honestly for the presentation - neither rehearse too much nor try to wing it on the stage. It's not fair to your host.
Prepare for technological failures. Take your laptop, ask a friend to be the tech-help if you are presenting at a high-stakes venue or on a critical subject.
Write the name of your host on index cards so that you can refer to them through the speech as and when appropriate. Practice speaking aloud the names you need to mention, such as your host's name, your co-panelists' names (if valid), other organizations and programs' names so that they don't sound artificial or foreign when you pronounce them during your talk.
Practice and listen to how your voice sounds. Decide and feel comfortable with a pitch and tone of your choice.
Choose your words carefully and add them to your notes.
Research how conservative or otherwise your audience will be in its taste and humor.
How do you present?
Pay attention to transitions.
Slip in references to programs and anecdotes from your library.
Change vocal inflections to keep the sound of your presentation exciting.
Refer to local authors and situations so that you are in sync with your audience.
Let your talk sink in and give enough time for your audience to absorb what you are saying.
Be prepared with a wrap-up sentence so that your audience remembers your talk.
Before you enter the venue, meet and greet people and ask for their names.This gesture will help you desensitize yourself to the fear of facing strangers. Schmooze well so that you can refer to them and make eye contact with them during your talk.
Dress comfortably and in such a way that your clothes don't draw attentio during your talk.
Credit all the people you refer to in your talk.
When questions come your way, ask for them to be repeated so that you get a few seconds to prepare an answer as well as for others to hear the question.
Thank your audience and hosts.
Collect business cards and and send follow-up messages to people. You are building your network.
Finally, Mary says: Prepare. Thank them. Convey the message that libraries are relevant in the age of Google and we have resources for one and all.
View the complete archive, along with additional resources, chat transcripts, and more on the webinar archive page, Be Fearless: Public Speaking for Librarians.