Continuing Education Focus Group at ALA Midwinter
Laurie Gemmill Arp
/
21 December 2015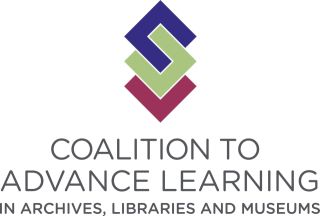 Your input and participation is needed! A focus group on continuing education/professional development needs across the library, archives, and museum communities will be held at the American Library Association's (ALA) Midwinter conference on Friday, January 8, 2:00 - 4:00 pm at the Boston Convention Center (room TBA).
The focus group, sponsored by the Coalition to Advance Learning in Archives, Libraries, and Museums, will discuss key education issues for libraries, museums and other types of cultural heritage institutions. It is intended to be a small group - facilitating discussion among librarians in the field about their educational needs. The findings will inform the Coalition's work to gather information about the needs across these communities.
For more information, or to register, please send your contact information, including name/organization/phone/e-mail to Laurie Gemmill Arp at laurie.arp@lyrasis.org, by 3:00 pm Eastern on Tuesday, January 5.
Please note, space is limited to 20 participants so please register early to ensure your attendance. Those received after the maximum will be added to a waitlist.
Hope to see you there!