Bite-sized Advocacy, Part 2: Be Unexpected - Creative Marketing to Attract Attention
Anna Shelton
/
02 December 2015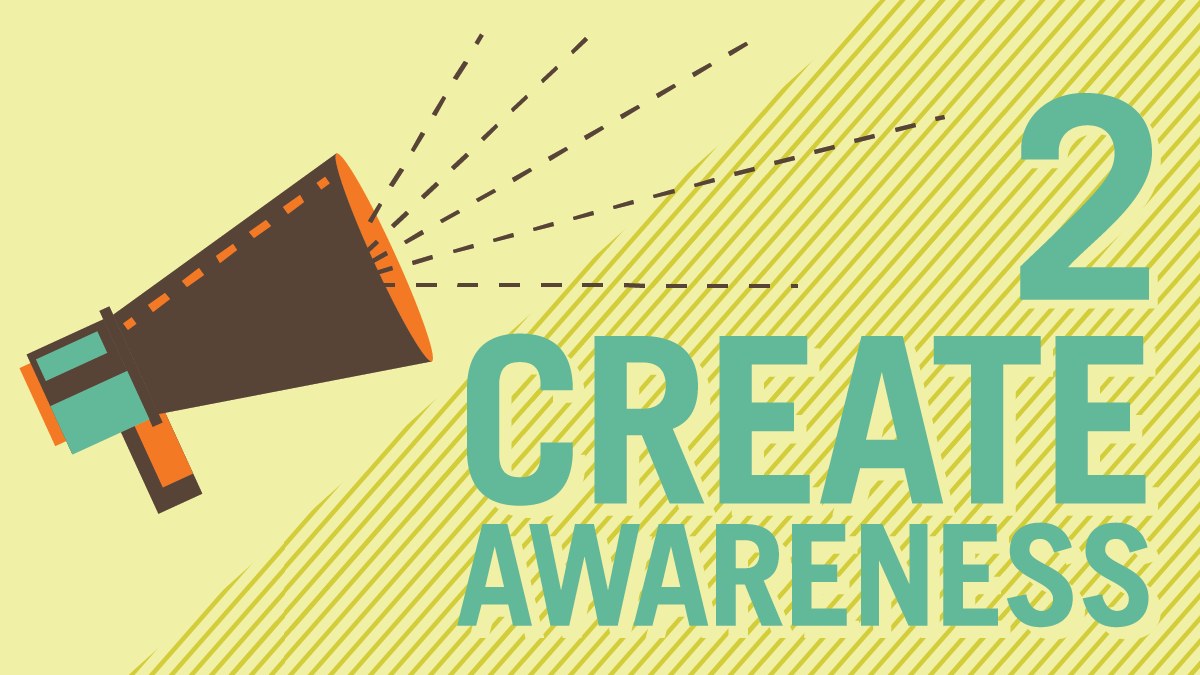 My favorite example of a powerful message in an unexpected place comes from the 2015 Super Bowl.  Like a Girl is a sixty-second ad spot by Always that is part of a larger campaign that asks what it means to do something 'like a girl'. I was one of the football fans across the nation who found myself cheering on a football team one minute, and discussing girls' self-esteem and gender expectations a minute later – a wonderful conversation, but one I would not have imagined having over nachos during halftime.
It doesn't take a Super Bowl-sized advertising budget to get powerful messages about your library in front of your community in unexpected venues. However, research shows that to be most effective at reaching your advocacy goals, you'll need to get the attention of people who don't normally use the library. In this article, the second in an occasional series of bite-sized advocacy topics that could fit into a regular staff meeting, we're offering some ideas to help you get started with creative advertising and activate your campaign outside the library:
Emphasize the library's role in helping people explore their personal passions. When you talk with community members, whether they're excited about tattoos, pies, astronomy, bugs, or football, they all have one thing in common -- the library supports them. By connecting with people about their interests, you are forging personal links between individuals and the library.
Brainstorm places and events in your community where people go frequently, but where they don't expect to see the library (yet). Perhaps you will choose to advertise on buses, or give away library goodies at the grocery store, or attend community events where you haven't previously had a presence, such as a local health fair.
Look for free online advertising opportunities. Ramp up your existing social media efforts (see this list of suggested posts for inspiration) or ask around to see if any city-hosted or community organization websites will let you place a free banner ad on their sites.
Spend some time getting to know the target audience for your campaign, and use multiple methods to get in touch with them. For creative activities and exercises to help you explore your target audience and their needs, see Identifying Target Audiences and Creating Library Advocacy Messages, which are both from the newly updated curriculum Turning the Page: Supporting Libraries, Strengthening Communities.
Plan an official event to launch your advocacy efforts -- outside of the library, if possible. Work with existing media contacts to publicize and cover the launch event as well as your upcoming campaign activities. Another way to help publicize the launch event is to identify a few library supporters, donors, or volunteers whom you could ask to write letters to the editor.
In this video, Barbara McGary, executive director of James V. Brown Library, talks about how they used their local campaign to make personal connections with a wide range of community members:
You can find many more tools to help you take your own library awareness campaign into the community at our Advocacy in Action topic page. By getting out into the community and helping people see how the library can support their individual passion, you'll spark fresh conversations, shift people's perceptions of the library, and build lasting connections.