Bite-sized Advocacy, Part 1: Take Time to Plan
Anna Shelton
/
10 September 2015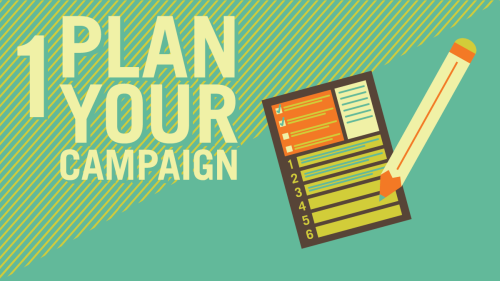 Those of us living in the smoky western United States this summer are keenly aware of the tremendous resources it takes to manage and respond to a fire. In libraries, situations arise every day that—like fires—require intense focus and quick response depending on an ever-changing set of complex factors. A single hour in the life of a library staff member can whipsaw between helping a library user with their e-reader, responding to a public safety situation in the parking lot, answering a research question from a local non-profit by phone, and finalizing details for an upcoming community event. In the average action-packed shift, it's hard to carve out time for anything beyond responding to urgent needs.
But just as fire management professionals must make time to plan, even in the height of wildfire season, it's critical for library staff teams to divert some time from fighting fires to plan together for the future. Something as small as a 30-minute team discussion during a staff meeting each month can make a big difference. This bite-sized, persistent approach can help you effectively tackle big topics like library advocacy and help increase library awareness in your community.
There are many great tools to help you create your own library awareness campaign in our new section Advocacy in Action, and complimentary resources are available in the recently released, updated curriculum Turning the Page: Supporting Libraries, Strengthening Communities. In this series, we'll outline ideas to divide this rich content into manageable chunks that could be fit into regular staff meetings. We suggest you start by helping get everyone on the same page and excited about advocacy:
It will probably take a few conversations, but it's critical to have a shared understanding of what you want to accomplish in your own library campaign, and why it's important. Once you believe in the power of your library and your advocacy effort, others will too.