Analysis and Reflection
Results from the 2014 WebJunction Member Satisfaction Survey
Ahniwa Ferrari
/
05 November 2014
With thanks to Jennifer Peterson and Kathleen Gesinger for their help coding and analyzing many of the qualitative questions for this report.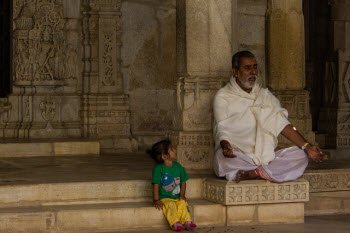 It's important to us that the resources and learning tools we provide at WebJunction are useful to library staff practicing in the field. To that end we organize an annual Member Satisfaction Survey and ask you to give us your feedback. Your responses tell us what we're doing well, where you'd like to see improvement, and provide a snapshot of the issues and topics deemed most important to the library field in general.
We use this data to guide our decisions for the coming year. This public report takes a look at the important issues in the field and provides some guidance to help library staff identify hot topics and useful resources to aid in their work.
Demographic Summary
2,612 people started our 2014 Member Satisfaction Survey. Most were from the U.S. (94.3%) and Canada (2.5%), while the rest came from a diversity of countries including Australia, Great Britain, Georgia, and India.
71% of our respondents work in a public library. Of those, 15% work in a "very small" library serving a community of 5,000 or fewer, and another 29% serve a community of fewer than 25,000.
Usage and Satisfaction
Three percent of respondents have characterized themselves as using our new course catalog "a lot!" and another 17% are using it with less frequency. The most common response (52.6%) was from people who "have not yet created an account yet but plan to do so soon." There's no time like the present!
About 38% of respondents had used WebJunction within the past month. 32% hadn't visited us for six months or more. With our new weekly articles and two to three fresh webinars every month, that seems like a long time to go without a visit!
Nearly half of respondents were "very satisfied" with WebJunction and almost three-quarters were at least somewhat satisfied. This was down somewhat from 2013, but so were the dissatisfied responses. The uptick in neutral responses is somewhat mystifying, but is partially explained by the amount of people who haven't used the site in awhile.
The biggest issues surrounding satisfaction are somewhat self-evident; respondents appreciate that WebJunction doesn't cost them anything and they like having access to library-specific courses, webinars, and information resources.
What You Are Learning
WebJunction resources have, most notably, helped people to learn more about new technology (52%), increase their customer service skills (42%), and develop or improve services to their patrons (41%). Here is some additional analysis in response to the question:
What's something you've learned this year, from WebJunction or any other source that has really made a difference in your work?
Here are the top 10 concepts that emerged as new things learned this past year:
Customer service skills and ways to deal with difficult patrons.
Technology, including helping patrons with gadgets and other technology, either through formal patron training, or as needed.
Communication skills, handling stress, and learning new skills to adapt to change.
New resources that are available to help libraries serve patron information needs.
Cataloging and managing collections of all types.
Community engagement through expanded programming and more effective marketing.
Growing leadership skills to better manage libraries, manage time, focusing on staff development and HR needs, including competencies.
Community health issues, especially with information related to the Affordable Care Act
"I'm not alone!" was stated in a number of different ways, including "In addition to learning specifics, the knowledge that libraries across the country are experiencing similar situations makes me feel 'less alone' and not so ignorant!"
Innovation in library services and spaces, including makerspaces.
And some of your remarks:
"I had to create social media policies for my district and you were my first and best source. Now I'm working on 2 grants and staff competencies, once again WebJunction is great. That's why I mention you in both internal and external presentations for library staff."
"I watched a webinar on building space for community engagement - that one hour webinar was quite literally more helpful than some of my MLIS courses at university. It had great content, a great discussion, so many good ideas... I was blown away!!"
Hurdles to learning and working
We asked respondents to let us know: "What is the biggest hurdle you face to do your job well?"
It's probably no surprise that nearly 40% of all responses to this question mentioned time as their biggest hurdle. Whether it's not enough time, or a lack of time-management skills, many who work in libraries are faced with not enough time to do what they need or want to do in their library work.
The next most often mentioned set of key concepts included the ability to stay abreast of all the change, information, emerging technologies, and resources that encompass library work.
Many also mentioned the hurdles created by lack of funding, dwindling or competing budgets, and the ongoing need for library advocacy and for finding new ways to engage our communities.
Interestingly, there were equal numbers of responses that identified library leadership or administration as a hurdle as there were directors or managers who stated that staff resistant to change or others with low morale pose the biggest hurdle to doing their job well.
And finally, a number of folks mentioned a lack of communication skills to be the biggest hurdle, either in relation to customer service or internally, among staff, leadership, or boards.
Some of these responses also touched on a lack of motivation, staff morale, or having trouble staying positive. It's interesting to consider how many of these hurdles relate to what are referred to as 'soft skills' or those that relate to communication, personal habits or outlook. The good news is that there are a number of courses and webinar archives in the catalog on to help staff build these skills. Be sure to check out the Personal/Interpersonal categories in the catalog.
What do you value most about WebJunction?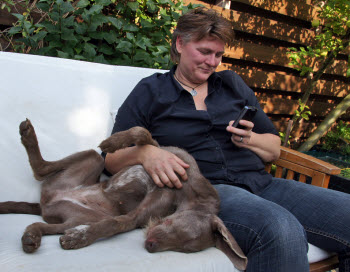 What we heard was a great validation that we continue to offer the services you've come to rely on - and now offer them for even more people!
The number one response that we heard about the value of WebJunction is that it is free of charge for any library staff, board member, volunteer or individual inclined to learn about serving communities through libraries. That's true for our website and all the content and events that are listed here, and for our live webinars, self-paced courses and archived (past) webinars.
"That it's free! I hate to say that economic considerations rate so highly, but my library system is one among many that doesn't have much funding for staff development. I can't tell you how valuable it is to have all this information from wonderful professionals available for free. It helps me feel that the problems I face aren't unique to me, and the solutions it offers make me better at my job."
Speaking of live webinars, this was the second most commonly mentioned topic and something that people really identify as a key service. The knowledgeable presenters in an easy to use system with engaging interaction, our live webinars provide community and new ideas. We offer great webinars because you are doing great things in your libraries.
"I *love* the webinars. I have attended a few webinars from different places, but WebJunction webinars are ALWAYS the best. They are well organized, interesting, engaging, have good presenters and great content, good takeaways, and an easy system to use. I love love love them!!"
Next in the shuffle, we heard that you value that we are easy to access and always online. Whether we are the first place you turn to for examples or new inspiration, WebJunction still resonates as the learning place for libraries.
"WJ allows me in a remote and rural area to have professional and vetted access to information for a variety of uses...to assist patrons, to improve the skills of my staff, to solve opportunities that are presented in regard to delivery of services, to plan, to prepare rules and procedures, to promote services with the public, to improve our networking skills, etc etc."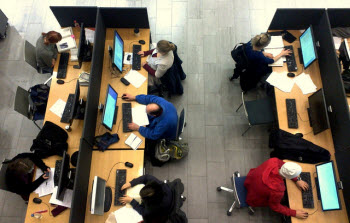 Coming in close, we mean close, are our self-paced courses. While our live online webinars provide a great community of learners and practitioners, our self-paced course catalog provides a range of library-specific courses that you can take at your convenience and start and stop, and start again, as needed. We know you are busier than ever, and are so pleased to now provide a course catalog that is accessible and free to anyone! No longer state-specific access to courses, anyone interested in logging in can now create a login and begin learning, and receive a certificate of completion.
"How the topics are relevant to what we do on a daily basis. I remember taking a self-paced course on handling angry library patrons, and it helped immensely."
Time and again we heard that you value our relevant content and our openness to explore new topics and new trends. From the Affordable Care Act, e-readers, to innovative space planning, we know that you are responding to rapid change and we want to support you through that. This brings us to the next area you most value: our broad range of topics and formats. We know you face a wide-range of individual and community learning needs and we aim to provide many resources and formats that will meet your needs and provide variety in how you learn. And finally, for most, it can go without saying, so you don't say it in the survey, but for many who literally type the words, we heard from you that our library-specific focus is practical and inspirational, providing new ideas and new energy!
"I love the variety of topics available. The ease with which I can search for resources by topic or area of interest is superb! Hard skills (software and tech) as well as invaluable soft skills (customer service, dealing with Advisory Boards, developing patron training)."
What is the one change you'd like to see WebJunction make?
You are busy and need to be able to find what you're looking for, and fast. Better ways to find webinar registration, the course catalog and content on our site was the most requested change this year. The good news is that kind of change is on the horizon. Login problems on webjunction.org have historically been the biggest support issue for our dedicated support team. We've worked hard to reduce the need for login at all - so now, when you access www.webjunction.org there's no need to login when you visit, search for content, read articles, download resources, or register for webinars. The content is there, and we want you to find it and use it. If you're interested in accessing our library-specific self-paced courses, when you visit our new courses catalog, you will need to create an account and remember your login. This login is necessary to provide the "start, stop, and return" learning experience you value and tracking your learning history and course completion certificates!
You genuinely love learning. One of the items you've most requested is more content that goes a little deeper. What some of you called "deeper-dive content" is an exciting opportunity for us to continue to connect with practitioners in the field (that's you!) and share how you or someone you know is making a difference and building deeper competencies in areas focused around health, teens, makerspaces, patron training, early literacy, youth and seniors, to name just a few. Through our home page feature articles, live webinar programming, program resources, webinar archives or self-paced courses, we aim to provide a variety of content in a range of depths.
We heard from some of you that you'd prefer more information about what we do. We heard that as better marketing efforts. Whether that's upcoming webinars, new courses, new resources to read or new grant-funded programs, we heard that you'd like more opportunities to learn about this work and ways to connect. As a first step, we encourage you to visit our social media sites and we look forward to hearing from you there!
We love when you tell us were doing a good thing and you want more. This year was no different, you asked for more webinars and more self-paced courses! Through our post-webinar evaluations your direct feedback around topics of interest drive our webinar programming and help us assess where we should focus self-paced course development efforts. We want to add new course content that meets the highest need and will be most relevant. Areas around customer service, youth and teen services, all levels of library leadership and new skills for navigating an ever-changing world provide great focus for new course content. Do you have an idea for a new course? Tell us today!
One benefit of asking this question, is validating our most recent changes in WebJunction service. For many years, we heard you say that access to library-specific courses should be available to all interested in library-related learning. We couldn't agree more. Through the gracious support of a number of state agencies and funders, access to library-specific learning is free and available for you. If you haven't had a chance to visit our new library-specific course catalog, we hope you'll visit soon - even today! Visit our course catalog at learn.webjunction.org.
What are some of your favorite resources to help you do your job?
Aside from the gratifying number of people who mentioned WebJunction in response to this question, and removing some of the more general responses (articles, blogs, websites, journals, etc), here are some of the most popular resources respondents enjoy.
---
What else would you like to say to us?
Mostly, people wanted to say "Thanks!" To which our response is, of course, thank you! WebJunction has been a vital resource for library learning for more than eleven years now, and we're looking forward to many, many more.
Now it's your turn. Have something to add? Curious about any of our statistics, questions, responses, or anything else? Leave us a comment and let us know your thoughts. We may only run a big survey once every year, but we are always interested in hearing from you.