Activate the Online Learner: Taking Charge of Individual Learning
Liz Morris
/
21 April 2014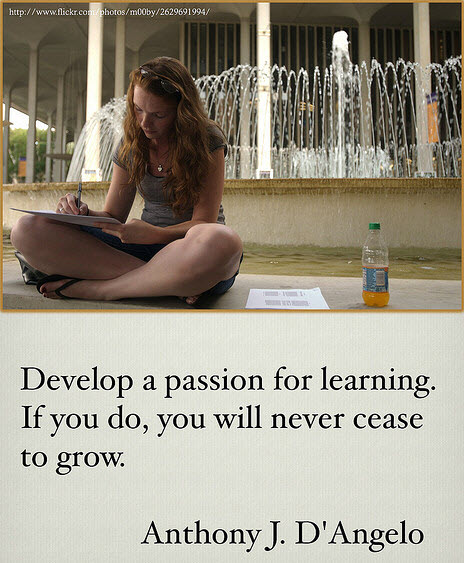 The "learner at the center" has become a core strategy in education and training. Strategies like flipped classrooms, MOOCs, or peer collaborations are all part of a trend toward very personalized learning—"me-learning." These trends increasingly emphasize online learning environments that are learner-initiated, learner activated, and learner-constructed. In a recent WebJunction webinar, presenters from WebJunction and Learning Round Table shared strategies and resources in response to the critical question - how can individuals prepare to own their own learning and how can administrators help them stay afloat? The following highlights a few of the primary opportunities discussed for effectively activating online learning. Be sure to visit the webinar archive page for a full archive, as well as links to related resources!
Take charge of individual learning
Motivation and accountability are inherent to any successful learning experience. Online learning environments simultaneously challenge and reinforce these attributes in a number of ways. On the one hand, learners who are new to an online learning environment may experience a sense of isolation from other learners, or find it difficult to make the time to engage. When they do engage, they may be challenged to pay attention without direct instructor guidance or opportunities for live dialogue. On the other hand, many online learners find the environment flexible, stimulating, affordable, and in service of personal learning timelines and objectives. Recommendations for getting the most out of individual online learning experiences include:
Remain open to new ideas: It's what learning is all about!


Prioritize and pace yourself: The amount of online learning opportunities can sometimes feel overwhelming! Don't worry about mastering web-design AND new management strategies all at once. Identify learning topics that seem most timely to your professional goals or interests. Find courses on those topics that can realistically and productively become a part of your schedule and feel like a value-add, not a time vacuum.


Pick your favorite platform and stick with it: Have you found a social media or learning platform that helps you feel connected to a community of learners? Embrace it, use it, and share it!


Learn from each other: Take the time to build off of, respond to, question, or contribute to the learning experiences of others. Engage in intentional reflection.


Find the fun: Learning new skills and applying new knowledge can be intimidating, but insights and inspiration can come from anywhere, at anytime. Find opportunities to celebrate your learning!
Create a culture of learning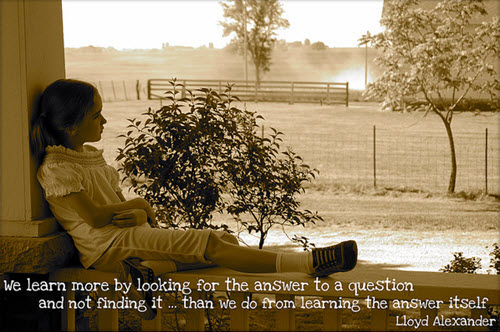 Library leaders can create positive learning environments that empower staff to take charge of their learning, online or otherwise, and bring that learning back to the organization. Specifically, library leaders can:
Facilitate support: Position self-directed learning as an organizational objective. Encourage staff to make time to do this. The Self-Directed Achievement model has been highly successful in libraries, and is very customizable. Encourage staff to talk about their learning goals or outcomes in meetings.


Relieve stress: Critical to fostering a culture of learning is to construct it as an opportunity for growth, not a mandate for change. Library administrators can support positive staff engagement in learning by collaborating with staff to set organizational and individual learning goals, and acknowledging the diverse learning environments or tools that staff may wish to engage with. Encouraging staff to find useful fits in terms of platforms or tools as they focus on their online learning can alleviate potential anxiety around finding the "right" resources.


Reflect on failure that has a purpose: Encouraging learning means creating space that allows for discussion of failure. Challenges or barriers to individual learning or professional development goals are also valuable moments for individual and organizational growth. Foster a culture that makes it okay to ask the hard questions, well.


Evaluate learning: Identify accessible methods for evaluating individual and organizational learning. This can occur in any number of ways – asking staff to self report 1 – 2 learning goals and outcomes on a semi-regular basis, creating standing agenda items around organizational learning in team meetings, or conducting semi-regular, anonymous surveys for feedback. Intentionally checking-in on learning in your organization can support the overall culture shift that is necessary for learner empowerment.
Curiosity is a great driver for learner motivation and engagement. Whether you are moving forward your own personal learning goals, or creating a culture focused on continued learning, keep in mind that lifelong learning is an exploratory process, and that online learning tools can facilitate that exploration in meaningful ways.
Check out the archive page for the webinar, The Online Learner: Sinking or Swimming? for more resources, including slides, chat transcript, links to resources, and a complete recording of the webinar.