Register Your Library with STAR_Net for the 2017 Total Solar Eclipse
WebJunction & STAR_Net
/
10 August 2016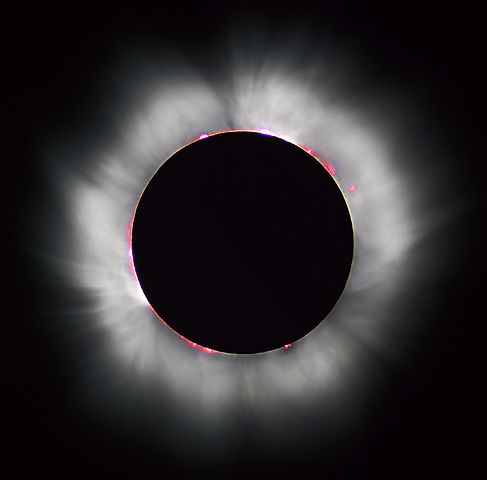 Are you ready for the celestial event of the century? In just over a year from now, on August 21, 2017, the shadow of the moon will sweep across the United States from the Pacific Ocean to the Atlantic Ocean in a spectacle that hasn't occurred in decades. In fact, the last total solar eclipse for the United States was nearly 40 years ago, and the next total eclipse that will be visible in the continental United States will be in 2024.
The National Center for Interactive Learning (NCIL) at the Space Science Institute was recently awarded a grant for its NASA@My Library program. Partners include NASA, the American Library Association, the Girl Scouts, SETI and many other organizations.
Now the STAR Library Education Network (STAR_Net), managed by NCIL, wants to work with your library to participate in this national event. Some fortunate libraries will be able to experience a total solar eclipse, though every library in the country will observe at least a partial eclipse.
Once you register your library on their site, the STAR_Net team will let you know how to access the following valuable resources:
vetted multimedia for programming/promotion (including images, video, animations and artwork)
media template package (with a press release, PSA, community letter and media alert)
private eclipse forum (for registered libraries only)
inclusion in special eclipse promotions (on social media, blogs, newsletters, etc.)
enrollment in STAR_Net's eclipse newsletter
When your eclipse event is planned, you can share your press release, flyer, website link or other promotional material with the STAR_Net team to receive 50 free Solar Shades for your patrons to watch the eclipse! (Shades are available on a first come, first served basis.)
UPDATE: Two Million Free Eclipse Glasses Available to Public Libraries for Educational Outreach for August 21 Eclipse of the Sun
NEW: Eclipse Pre-Application Webinar (03/13/2017) View Presentation Slides | View WebEx Recording
Find more information on the STAR_Net eclipse program in this printer-friendly PDF or on the 2017 Solar Eclipse website.
Want to know more about the solar eclipse? Explore these resources:
National Science Teachers Association
American Astronomical Society
NSTA Solar Eclipse Viewing Guide (PDF)
Educational Webinar: Frontiers in STEM Learning: Eclipse 2017
View PDF of slides
View WebEx recording
And if you haven't checked out STAR_Net yet, learn more about their large and small library exhibits programs, their many resources for hands-on activities for different age groups and their various outreach programs. The site is an excellent place to add to your STEM resources at your library.
Photo: Solar eclipse by Luc Viatour, Wikimedia Commons, CC BY-SA 3.0.