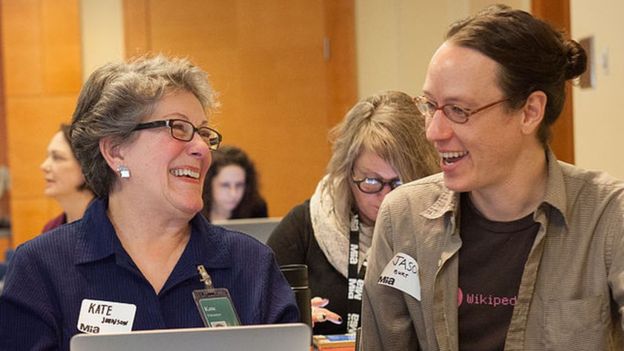 You know that WebJunction provides high-quality, free continuing education to library staff through webinars, self-paced courses and an abundance of other resources, but you may not know that we also design projects and deliver transformational programs that connect public library service to community needs such as lifelong learning, health and wellness, and economic success.
In fact, we currently have two projects in progress and, for both, we bring breaking news!
Earlier this year, WebJunction announced the Small Libraries Create Smart Spaces project in which a select group of libraries will be introduced to the principles of placemaking, community engagement and human-centered space design over 18 months.
Now, after vetting more than 100 applications, we have announced the 15 libraries chosen to participate! We can't wait to get started working with these libraries as they reimagine and reconfigure library space to support socially engaging and active learning programming.
The second exciting project we are embarking on is Wikipedia + Libraries: Better Together, which will facilitate human-to-human connections among Wikipedians and librarians. This project will reinforce libraries as stewards of quality information, standard bearers for information literacy and curators of authoritative collections. The training will equip library staff to become Wikipedia editors and to engage community members to join them and other local Wikipedians in collecting and extending access to knowledge.
Check out our new section on WebJunction devoted to the project, and make sure to sign up on the page to receive updates.
We feature new WebJunction articles on our homepage each week. Here are some of our most recent additions.
To access all upcoming events and archives, go to the Events Calendar.