[Zola Maddison, WebJunction Project Coordinator, was recently selected as an Associate for the 2-year IFLA International Leaders Programme. This article is the second she's written about her experience at the 2012 IFLA Conference in Helsinki, Finland. See also IFLA in Helsinki Welcomes a First-timer.]
Possibly the most exciting aspect of attending IFLA's 2012 World Library and Information Congress was the opportunity to truly get a sense of the big—global—picture of librarianship. Across all cultural and linguistic boundaries, there were two trends that everyone seemed to be talking about:  e-Lending and advocacy.
There were many conversations around the challenges of e-Lending, the implications for libraries and our patrons, and what is being done to ensure that libraries are at the table in these conversations.  There was a clear sense that move toward increasingly digital content, in increasingly fewer languages, has the potential to widen the digital divide and consequently deepen economic disparities. For those grappling with these issues, or simply hoping to understand them better, IFLA has published a Background Paper on e-Lending which is helpful to understand this complex issue, and provides important talking points for those ready to bring these issues to policy makers at places like the Internet Governance Forum.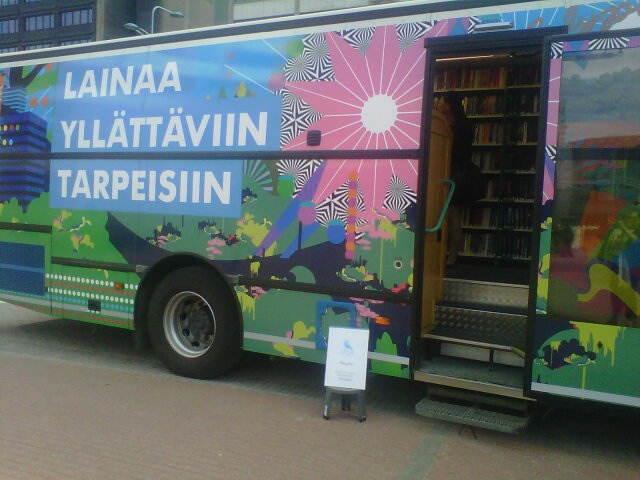 Those of you that have worked with me know that advocacy and the ability to tell our library stories is a topic near and dear to me. I learned that around the world library staff are renewing their focus on telling their stories, and widening the scope of who hears their stories.  Two global efforts are supporting libraries in these expanded advocacy efforts. The Beyond Access campaign is helping policy makers understand how libraries are meeting the Millennium Development Goals—such as providing health information, financial literacy skill development, civic participation, and agricultural development. The Global Impact Study offers another tool for our advocacy work, providing data that shows how access to technology is changing people's lives and how important libraries are to accessing these technologies.
In addition to an increased understanding of these topic trends, the 2012 WLIC reinforced my belief in the importance of these face-to-face networking opportunities. I had the chance to talk with Finnish bookmobile staff, library staff trainers from Nepal, copyright experts from Australia, and library professionals working to develop their library association in Botswana. These conversations were enlightening as I learned about new, creative approaches to solving many of our common challenges. They are equally energizing in their ability to affirm that we belong to a global network of library professionals dedicated to meeting strengthening our communities through access to information.